Books
Gambling: Mapping The American Moral landscape
---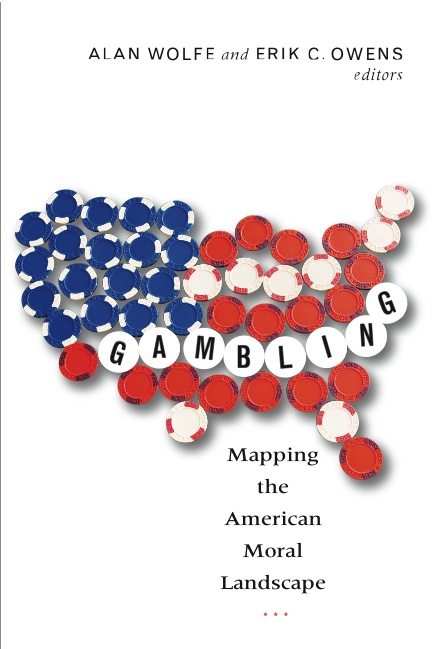 From the Introduction:
By Alan Wolfe and Erik Owens
There is no subject more pressing than the role of gambling in American life, yet for many years the academic attention paid to it has been uneven at best. In 2005, the American Gaming Association estimated total revenue from gambling at $84.65 billion for the year. Specific sectors of the industry like American Indian casinos accounted for $22.62, and state lotteries in Massachusetts, California, and Connecticut have brought $4.4 billion a year, $3.6 billion, and $970 million. The sums are fantastic and testify to just how ubiquitous gambling has become in American society. Yet for years, sociologists ignored its impact on the family, historians (save for a precious few) were more interested in prohibition or prostitution, and economists treated gamblers as more likely to be addicted or obsessive than motivated by considerations of rational self-interest.
The editors of this book understand that academic interest in gambling will never grow at the same rate as gambling itself. Nonetheless we are convinced that there is an increasing interest across many academic disciplines in the phenomenon and that, as a result, we are beginning to develop the tools to understand why it has become so much part of American culture – as well as what the consequences of that fact are likely to be. Gambling and the American Moral Landscape originated as a conference at Boston College that sought to bring together experts from a wide variety of backgrounds to analyze the role gambling plays in American life. Some of those we invited were specialists on the topic. Others were experts in fields such as theology, moral philosophy, and sociology who had not written on the topic before but were intrigued by the prospect of addressing it from the perspective of their discipline. The conference was well-attended, exciting, and newsworthy. We hope the book will be as well.
Read more about the gambling conference held in October 2007.