Alan Wolfe
Boisi Center for Religion and American Public Life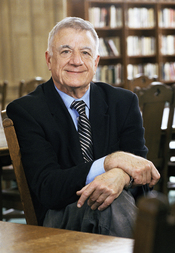 Alan Wolfe served as the founding director of the Boisi Center for Religion and American Public Life, and Professor of Political Science, at Boston College from 1999 until his retirement in 2016.
Widely regarded as one of this coutry's most prominent public intellectuals, he is the author and editor of more than 20 books, including, most recently, At Home in Exile: Why Diaspora Is Good for the Jews (2014), Political Evil: What It Is and How to Combat It (2011), The Future of Liberalism (2009), Gambling: Mapping the American Moral Landscape (co-edited with Erik Owens, 2009), Does American Democracy Still Work? (2006), Return to Greatness: How America Lost Its Sense of Purpose and What it Needs to Do to Recover It (2005), The Transformation of American Religion: How We Actually Practice our Faith (2003), An Intellectual in Public (2003), School Choice: The Moral Debate (editor, 2002) Moral Freedom: The Search for Virtue in a World of Choice (2001), One Nation, After All (1999), and Marginalized in the Middle (1997). Both One Nation, After All and Moral Freedom were selected as New York Times Notable Books of the Year.
Professor Wolfe attended Temple University as an undergraduate and received his doctorate in political science from the University of Pennsylvania in 1967. He has honorary degrees from Loyola College in Maryland and St. Joseph's University in Philadelphia.
He is a Senior Fellow with the World Policy Institute at the New School University in New York. In the fall of 2004, Professor Wolfe was the George H. W. Bush Fellow at the American Academy in Berlin.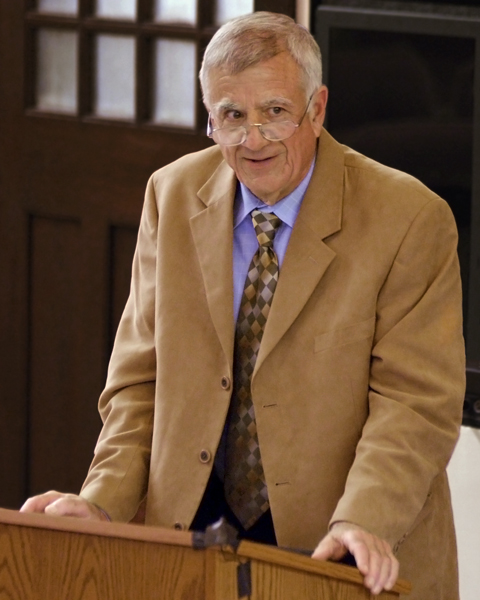 A contributing editor of The Wilson Quarterly, Commonwealth Magazine, and In Character, Professor Wolfe writes often for those publications as well as for Commonweal, The New York Times, Harper's, The Atlantic Monthly, The Washington Post, and other magazines and newspapers. He served as an advisor to President Clinton in preparation for his 1995 State of the Union address and has lectured widely at American and European universities.
Professor Wolfe has been the recipient of grants from the Russell Sage Foundation, the Templeton Foundation, the Smith Richardson Foundation, the Carnegie Corporation of New York, National Endowment for the Humanities, and the Lilly Endowment. He has twice conducted programs under the auspices of the U.S. State Department that bring Muslim scholars to the United States to learn about separation of church and state. He is listed in Who's Who in the World, Who's Who in America and Contemporary Authors.
Alan Wolfe is represented by Random House Speakers Bureau. To book a lecture or speaking engagement, please email rhspeakers@randomhouse.com
Curriculum Vitae
Courses at Boston College
Recent Articles