Campus Digest: Summer 2023
News and happenings from around Boston College.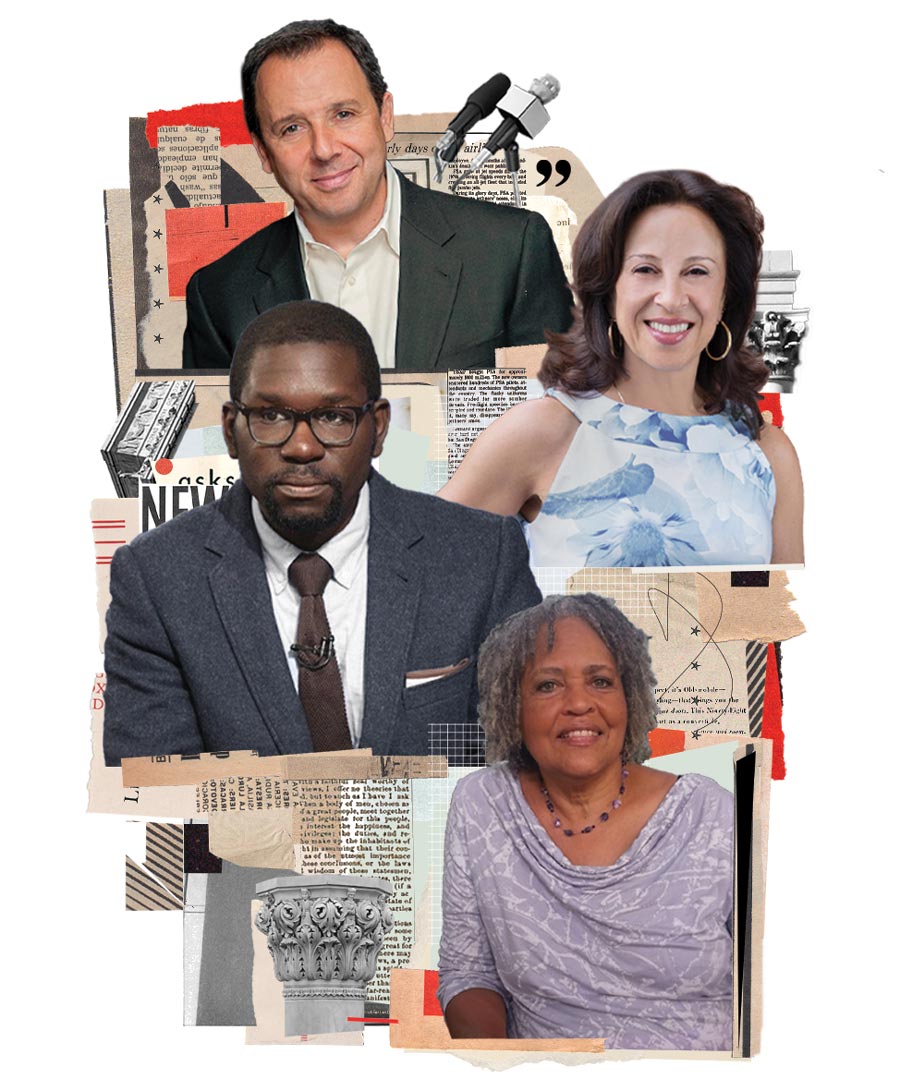 Noted Journalists on Preserving Democracy
Has the widespread closure of news outlets over the past decade contributed to the rise of an anti-democratic political movement in this country? That question was the focus of "Journalism and Democracy," a three-day panel organized in March by the Clough Center for the Study of Constitutional Democracy. 
Speakers included the New York Times columnist Jamelle Bouie, the reporter and columnist Ron Suskind, the Pulitzer winner Maria Hinojosa, and the award-winning journalist and civil rights activist Charlayne Hunter-Gault. They discussed the role of journalism at a time when the industry is fighting for its financial survival, even as the nation struggles to maintain democratic norms, and explored the challenges of journalists reaching a distracted audience that has become skeptical of traditional news sources.
In his keynote address, Bouie emphasized the importance of finding new ways to fund local news organizations because they often remain a source of trusted information for communities that have developed an aversion to national news outlets. But, he said, more will be required to reach audiences in our current era of political polarization. The strategies, he said, must involve "an everyday experience with deliberation, with compromise, with coming together to find collective solutions to collective problems."
Whatever the public's skepticism, Suskind said, the media must do its job of informing the public. The stakes are simply too high not to. "We are the only profession named in the Bill of Rights for a reason," Suskind said. "Without us, it doesn't work." —Lisa Weidenfeld

Campus News

Boston College has been ranked tenth among universities worldwide in Theology, Divinity & Religious Studies by the prestigious 2023 QS World University Rankings. The rankings, which were released in March, are determined based on a variety of factors, including academic and employer reputation and global research impact. BC was the highest-ranked Jesuit university in the world.  
BC's most recently accepted freshman class is the most academically accomplished and diverse in University history. According to the Office of Undergraduate Admission, 94 percent of admitted students in the Class of 2027 rank in the top 10 percent of their graduating high school class, and 44 percent identify as AHANA. 
Thomas O'Reilly, the former president of Pine Manor College, has received a Fulbright Specialist Award to spend six weeks at Bifröst University in Iceland. He'll assist the university with its efforts to graduate first-generation college students. "It's a lot like what we were doing at Pine Manor College," said O'Reilly, "in terms of finding new ways and better ways to graduate underrepresented and first-generation student populations." Pine Manor College integrated with BC in 2020. A major focus in Iceland will be building an online program that will give students from across that country greater access to the university's courses, O'Reilly said. He's one of more than four hundred US citizens who will share knowledge this year with institutions abroad through the Fulbright Specialist Program. 
The Liturgy Arts Group of Boston College performed at Carnegie Hall, a first for the group, in February. The performance was part of the legendary venue's "Voices in the Hall" series. The chorus, directed by Meyer Chambers, BC's campus minister for liturgical arts, sang in a program titled "The Story of God: A Journey of Faith, Hope and Unity."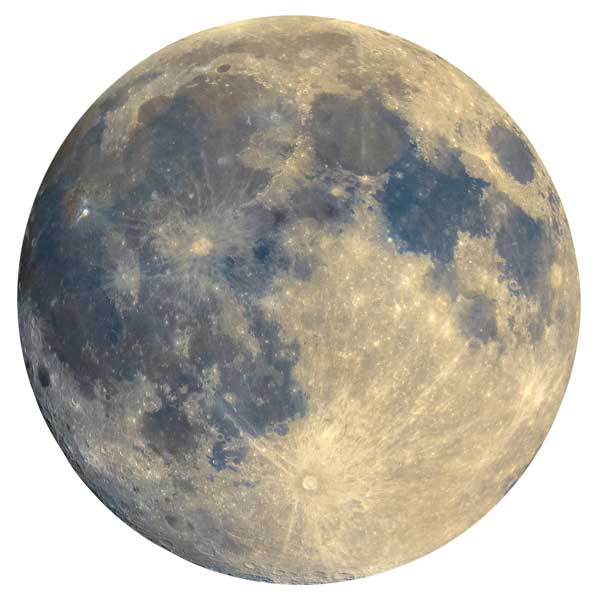 STUDENT CLUB SPOTLIGHT
BC Moon Club


Established: Fall 2021
Current members: Approximately 80
What: The entire BC community is invited to celebrate the beauty of the full moon each month by gathering on the Gasson Quad at midnight on the full moon. The night ends festively, with a Moon Club trophy awarded to the most enthusiastic member and a group howl. —Kayla Roy
"People come and go as they please, talking with others and just bonding over the weird fact that they are all at Gasson Quad at midnight under the full moon."  —Club Cofounder Parker Keller '23

BIG NUMBERS


$765,000


Gift to Saint Columbkille—a BC laboratory school—from the estate of Mildred O'Brien Tudor, a member of Saint Columbkille's first graduating class. It's the largest single gift the school has ever received.

IN MEMORIAM
Thomas D. Stegman, SJ
The Boston College community lost a beloved figure in April, when Thomas D. Stegman, SJ, the former dean of the School of Theology and Ministry, passed away at age sixty, four years after being diagnosed with glioblastoma. A Nebraska native and former star baseball player, Stegman was a widely respected New Testament scholar. He had stepped down from his role as STM dean in 2022, but remained active in the BC community, giving a talk for the Agape Latte series about how his faith had helped him cope with his illness. The university honored him with a service at St. Ignatius College on April 20, which drew more than one thousand visitors.