Goal Driven
BC hockey star Cayla Barnes and Team USA skated off with silver at the Winter Olympics in Beijing. What's next?
Hockey star Cayla Barnes '22 took a year off from Boston College to live and train with Team USA in Minnesota, preparing for the 2022 Winter Olympics in Beijing. The Americans wound up winning the silver medal. It was the second Olympic medal for Barnes, who was the youngest member of the team that won gold in 2018. We spoke with Barnes not long after she returned from China, and asked her about the pride of representing her country once again at the games, the bittersweetness of winning silver while losing to arch-rival Canada, and her goal of inspiring young girls to play hockey. This conversation has been edited for clarity and length.
---
There's much more to this conversation. To listen to the entire Boston College Magazine podcast, click here.
---

This certainly was an Olympics like no other.
There was a lot leading up to the Olympics, a lot of adversity, a lot of COVID-19 restrictions, a lot of things we had to do to get to that point. But to be able to have our whole team make it there and step off the plane in Beijing—that was awesome.
From the journal you kept for us, it's obvious the Olympics were an amazing experience. The results on the ice were impressive, but you've been upfront about the fact that winning silver was a bit of a disappointment. We ended up losing to Canada in that last game, which was tough. We never like to lose to them. But coming off a gold medal in 2018, it was especially tough. The gold medal is the expectation that we set for ourselves and that's the goal we've worked for, not only this whole year but the past four years. To fall short was really tough and something that we had to adjust to. It's not what we wanted, not what we came for, but at the end of the day, the silver medal's still pretty cool. Our team was great. We just loved being around each other, so we just held onto that. We're with each other and just embraced the emotions, the feelings, everything, and made the most of it.
Canada and the U.S. have faced off in six of the seven women's hockey gold-medal games at the Olympics. How would you describe the rivalry? Yeah, it's intense. We definitely do not like each other on the ice—off the ice it's fine, but we do not like each other on the ice. Those are the games that you want to play in, so it definitely gets physical. A lot of things are said. It's just...it's a rivalry that's one of the greatest in sport, and hopefully more people get to learn about it because it is one of the best things that I've ever been a part of.
Describe the atmosphere in the locker room before this year's gold-medal game against Canada. The perks of having gone to an Olympics before, you know what to expect, just the experience of how to handle that. So I actually slept really well the night before. Then I got up in the morning and treated it like any other day. Emotions in the locker room differ for everyone—some of us were first-time Olympians, some were four-time Olympians, we have a big range, so everyone handles it a little bit differently. I think everyone was feeling really good. It was exciting. We were ready to go. There was a lot of energy around, a lot of dancing and playing soccer.
Do you have a personal pregame ritual? Not really. I tape my stick, grab a snack, some water, and then I just bop around, talk to people, just not thinkabout the game. That's kind of my thing. If I think about it too much, that's when I get in my own head. I just try to be calm.

You scored your first-ever Olympics goal in the semifinal game against Finland. That goal was really exciting. I just got chills thinking about it. We were knocking on the door all game and we just hadn't really gotten any luck. We were on the power play, and I was in the right place at the right time. Hannah Brandt made a great play to me and I just tapped it in. It was pretty easy for me. She did all the work but it was definitely an exciting moment, one I won't forget.
You spent the entire school year leading up to the Olympics away from the Heights, training with the U.S. Women's National Hockey Team in Minnesota. What was that like? I moved out there in September and got an apartment with one of my teammates. We never really get to have an opportunity like that. Usually, we just have camps, and we get together for a couple of weeks, maybe a month at a time during the year, so it was really nice to have the extended period of time where we could be together, hang out with each other, be at the rink every day, train, lift, skate, and do all that together, and really become a team. I think part of why we became so close and so good on the ice is that we were together all the time. It was a really great experience.
Of course, that also meant spending all that time away from BC and your team here. I was supposed to have been a senior this year, so it definitely was hard to be away from the team. But I talked to them a lot. I came back in October and saw some of their games, but I definitely missed them a lot, and I'm excited to be back.
You grew up just outside of Los Angeles. When did you first pick up a hockey stick and how did you get into the sport? I started skating when I was probably 2 years old. I have four older brothers, and they all played hockey. I followed them around everywhere, went to all their games—I just wanted to do what they did. I started out as a figure skater. My mom was like, "Yes, I finally have a girl," so she put me in that. But I was like, "Eh, I want to do what my brothers are doing." So eventually they got me on some hockey skates, got me on a team. My first couple of years, I wasn't good at hockey at all. I didn't even touch the puck. My mom was like, "What are we doing? She is not good. Why are we doing this?" My dad said, "No, she loves it. It's fine. Just let her keep playing." Eventually, it kind of clicked. Then growing up in California, there was not a lot of women's hockey there, but I remember vividly watching the Olympics in maybe 2010, I was 11, and I was like, "I want to do that." I told my mom, "I'm going to be an Olympian." That's when I knew and that's when I started to train toward that goal.
When you think about California, hockey isn't the first thing that comes to mind. It's definitely not the most popular sport in that state, but it's growing. Boys' hockey there is pretty good. I played on a boys' hockey team, and six or seven of them are in the NHL now, which is incredible.

Do you think the success of the U.S. women contributes to the growth of women's hockey in America? I definitely think that it does. I think winning the gold in 2018 was a really big step toward growing the game because we hadn't won in twenty years. We saw a spike in girls wanting to play hockey after that. You find that when you talk to girls, they don't really care about the color of the medal. They just think it's so cool that that's something that they can maybe do one day, and that's our goal: If they can see it, they can dream it. If they can't see it, they don't know that they can be it. We just try to grow the game however we can, regardless of the color of the medal.

You have two more years of hockey eligibility at BC. What comes next? I'll be back at BC next year, and maybe the year after that, and then I'll be looking to play professionally. Hopefully, there's a women's league that's sustainable and I can make a living doing that. Then, obviously, continuing with the women's national team. I'm still young, so I'm hoping to go for another Olympics, maybe two if I can. Then from there, who knows? I definitely want to stay in hockey after I retire, whether that's coaching, whether that's scouting, whatever it may be. I want to stay involved in the game, and help grow the game for young girls. 

---
We asked Cayla Barnes to keep a personal diary of her experiences at the 2022 Winter Olympics in Beijing.
January 24 
Today is the day! We are finally heading to Los Angeles for Team USA processing. It has been a long couple months of quarantining and training in Minnesota, so it is incredible to finally be here. Had a great send-off from family, friends, and an entire elementary school. The journey begins now.
January 27
We are leaving L.A. at 10 a.m. to get on our charter to Beijing. We're not looking back. It is going to be almost a 24-hour travel day. Beijing, we are coming for you.
January 28
We made it.... Our travel day was the longest one I have ever been a part of and I can barely stay awake. We had our first practice today, which was not pretty due to jet lag, but it was cool to see the arena. It's 7 p.m. and it is almost bed time for us here in China. Adjusting will take a couple days.
January 30
We were up super early this morning because we still have not adjusted. Each day it gets a little bit easier, but this thirteen-hour time difference is no joke. Got to try some new food in the dining hall from the host country. My favorite thing was the fresh papaya and I will definitely be back for more.
January 31
A day off the ice. Our strength coach ran us through a workout and then we had a nice bike ride to flush out our legs. Finally starting to adjust and feel normal. Our first game is in two days.
February 2
Finally woke up at a reasonable hour. After practice it was a beautiful day so I went to visit all the flags at the Olympic Village. Every country is represented in one place and it's a great visual to remind you that people from all over the world are in one place at the same time.
February 3
Had our first game today, versus Finland. It was a late one, at 9 p.m., and we won 5-0. I have never played that late, but it was a great way to kick off the tournament. Our nutritionists are the best and made us the most delicious post game smoothies so we wouldn't be hungry.
February 4
Got to walk in the opening ceremony today. The most surreal experience, and the honor of my life to represent Team USA at the Olympics. This moment was a dream and I'm so blessed to have shared it with my best friends. So proud to be American. Let's rock 'n' roll.
February 5
Had another late game today, against Russia, and pulled out a win. We are now 2-0. Starting to get into the thick of the tournament where everything takes a toll on the body. Have to get some sleep, as it is a quick turnaround for our game versus Switzerland tomorrow.
February 6
To help us prepare for the Switzerland game, our nutrition staff made us pancake cups as our pregame meal. They reminded me of home. We won the game and are now 3-0. Much-needed day off tomorrow!
February 8
Had a noon game today versus Canada. It was a tough game and we ended up losing 4-2 to close out round-robin play. Not the result we wanted, but we are going to reset as we move into the medal round.
February 10
We had an awesome quarterfinal win against the Czechs, and got to watch some other sports, which was fun. There was a rumor that there was a water shortage in the village so we stole some cases of water from the din-ing hall. Good news: The rumor was false.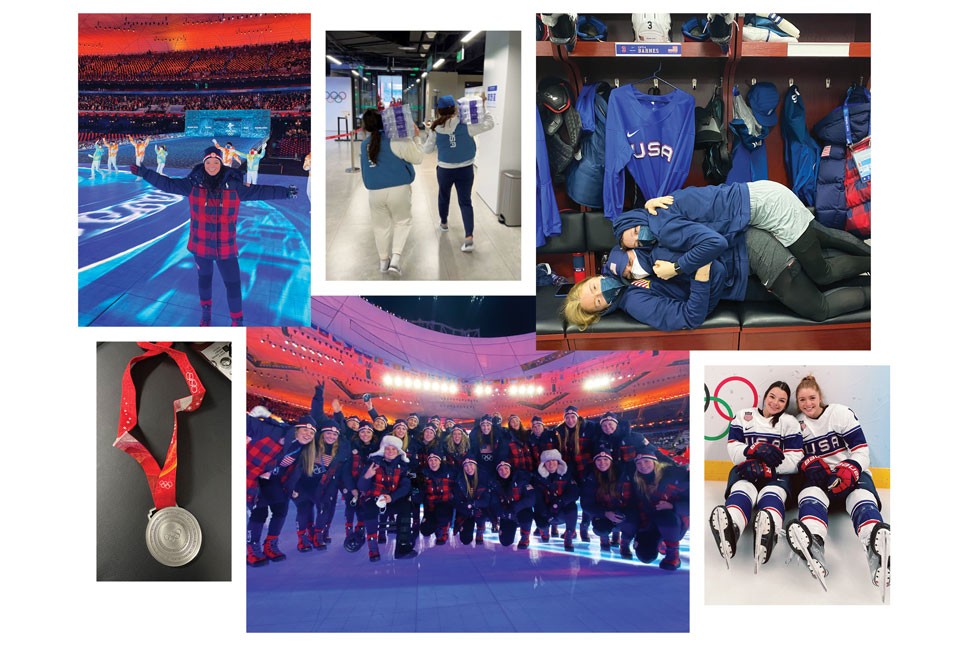 February 11
We went to the USA vs. Canada men's game and ran into the Shaun White. The legend himself sat with us at the game and was so nice. He was into hockey and it was cool to talk with him before he departed from China, his last Olympics. Also, it was awesome to see fellow Eagles Marc McLaughlin, Drew Helleson, and Jack McBain compete for their respective teams!
February 12
A snowy day here in the village. We had a crazy team snowball fight on the way to practice. Love these people.
February 14
A huge semifinal win against Finland which means...we get to play for a gold medal! So excited, as we have worked our whole lives for this and we are so close.
February 17
I'm writing this before the gold-medal game to get all the excitement out on paper. We are finally here. Whatever the outcome, I could not be prouder to be a part of this team and journey. It's go time.
February 18
Tough result yesterday—not achieving what we set out for at the beginning of this journey. A silver medal is still something to be so proud of, and I wouldn't have wanted to do it with any other group. We are here for a few more days, so I'm excited to cheer on other athletes and hang out with those who are still here in the village.
February 20
It's closing ceremony time. So bittersweet leaving here, but feeling blessed to be a part of something so special with incredibly special people. An experience of a lifetime I will never forget!
---
Cayla Barnes had plenty of company in the BC hockey contingent at the 2022 Winter Olympics.
Alex Carpenter '16, Forward 
Carpenter, who graduated with the most goals and assists in BC women's hockey history, also won a silver medal with Team USA in the 2014 Winter Olympics in Sochi and has played for the Women's Hockey League in China in recent years.
---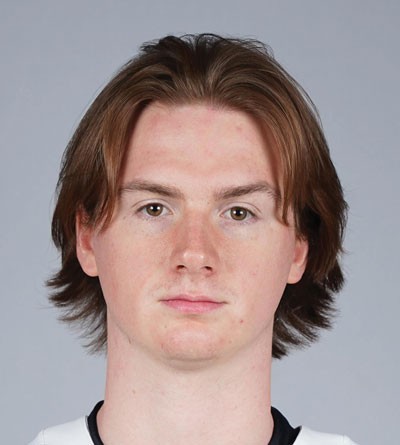 Drew Helleson, Defender
A top defender for the gold-winning Team USA at last year's International Ice Hockey Federation World Junior Championships, Helleson signed with the NHL's Anaheim Ducks during his junior year at BC.
---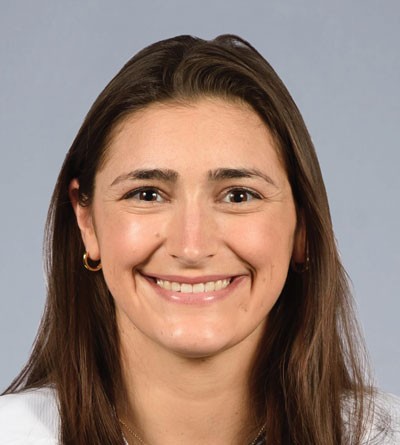 Megan Keller '19, Defender
A three-time Hockey East Best Defenseman, Keller was also a member of the gold-medal Team USA at the 2018 Winter Olympics in PyeongChang.
---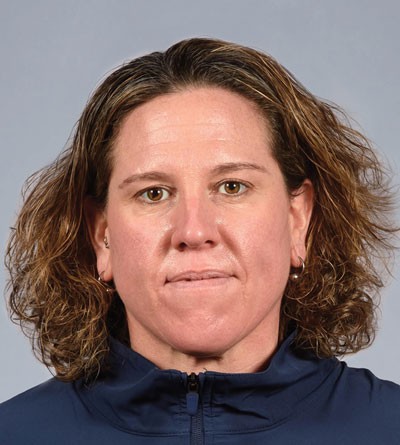 Courtney Kennedy, Asst. Coach
Kennedy, an associate head coach who has been a part of the BC women's hockey coaching staff for the past fifteen years, also served as an assistant coach for the 2021 U.S. Women's National Team.
---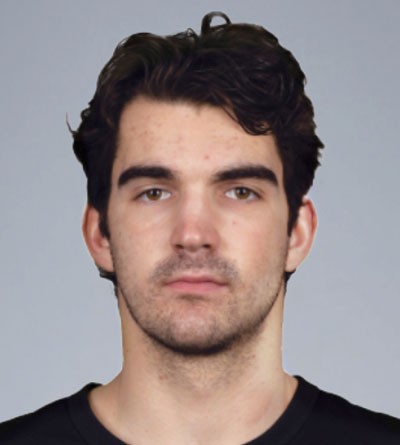 Jack McBain '22, Forward
The Toronto native, who played for Team Canada at the Olympics, missed fourteen games last season because of injuries and his commitments to the national team, but still scored nineteen goals for BC. He recently signed with the NHL's Arizona Coyotes.
---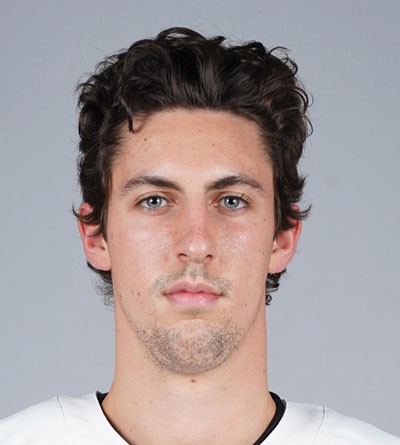 Marc McLaughlin '22, Forward
The BC captain netted twenty-one goals in his senior season and capped his Olympic team selection by signing with the Boston Bruins and scoring a goal in his NHL debut.
---