Campus Digest: Summer 2021
News and happenings from around Boston College.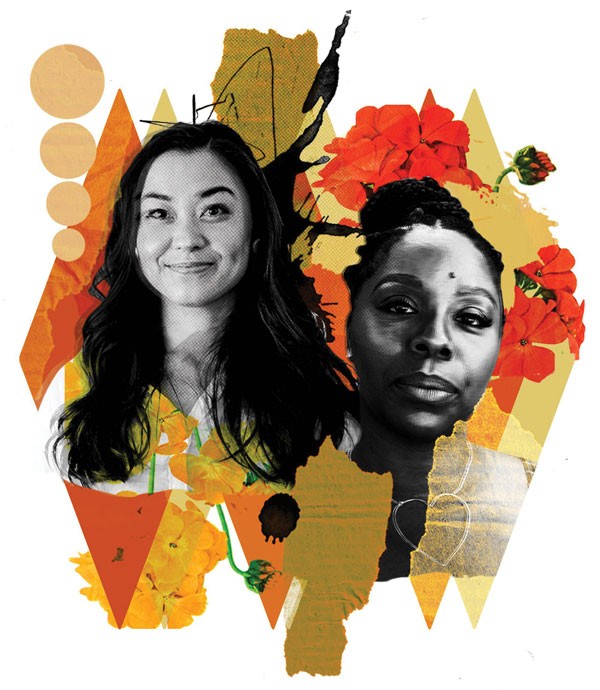 Spotlight on Women
This year's Boston College Women's Summit, held in February, was headlined by two prominent keynote speakers: the activist Patrisse Cullors, a cofounder of the Black Lives Matter Global Network Foundation, and Chanel Miller, a sexual assault survivor and author of the acclaimed memoir Know My Name. "There needs to be more listening," Miller said in a talk that touched on how the #MeToo movement could be a model for other movements. "We really need to pause to look at what voices are being lost or overlooked." The daylong event also featured eight workshops led by experts in fields from STEM to social justice.
Latifat Odetunde '22—the creator of the digital platform Black Muslim TV—was awarded this year's Martin Luther King Jr. Scholarship. Odetunde remembers being moved during the scholarship banquet when she was a freshman. "I just knew that I wanted to be there," she said. "I wanted to be someone who could make an impact in that way." Mission accomplished.
Pope Francis in February appointed School of Theology and Ministry student Sister Nathalie Becquart as an undersecretary of the Synod of Bishops, the first woman to hold the position. Sr. Becquart told Vatican News she saw her appointment as a sign of "confidence in the women in the Church."
Starting this fall, The Heights will shift to a digital-only format. Owen Fahy '22, the editor-in-chief of the 102-year-old student newspaper, said the decision to cease print operations was "made by a group of idealistic student journalists who believe in the power of student journalism and are committed to taking the necessary steps to ensure that independent journalism is alive and well on the campus of Boston College for years to come."
Research papers by the Carroll School assistant professors Simcha Barkai and Rawley Heimer won coveted awards in January from the American Finance Association, the fifth and sixth of these honors that Carroll School researchers have claimed in the past six years.
The James P. McIntyre Professor of Mathematics Solomon Friedberg was awarded a 2021 Simons Fellowship in Mathematics, which he will use to further his research in number theory and representation theory.
Phillip Hui-Bon-Hoa '21 certainly earned his spot on the 2021 Forbes 30 Under 30 list: In his time at BC, the history major started two companies. Hui-Bon-Hoa is currently a partner at Slope, the Los Angeles marketing and design agency that last year acquired his second venture, Abacus.
---
7th
BC's place in the 2021 QS World University Rankings for Theology, Divinity & Religious Studies—an improvement of three positions from last year's rankings.
14
The number of former Eagles on National Hockey League rosters for the 2021 season. Over the past decade, BC leads the nation in total alums who have gone on to the NHL.
---
On the Up and Up
From a record pool of 39,875 applicants, BC has accepted its best and most diverse class ever. Here's a snapshot of the admitted Class of 2025.