Breadcrumb navigation:
Home

/

Current page:

Believe in BC
At Boston College, we believe. We believe in the power of transformation. We believe that each person has the capability to enact change. And, now more than ever, we believe in empowering our Eagles to take action in the world.
When you commit to BC with your gift, you support exciting initiatives on campus, and you impact critical issues across the globe. Learn more about our mission below—and join us today.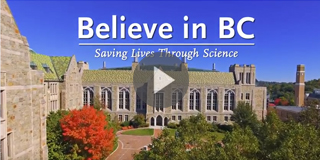 Believe in Saving Lives Through Science
Tim van Opijnen, associate professor of biology, leads a multidisciplinary team to understand how bacteria work and develop new ways to treat disease using antibiotics—with the goal of helping people around the world live longer, healthier lives.