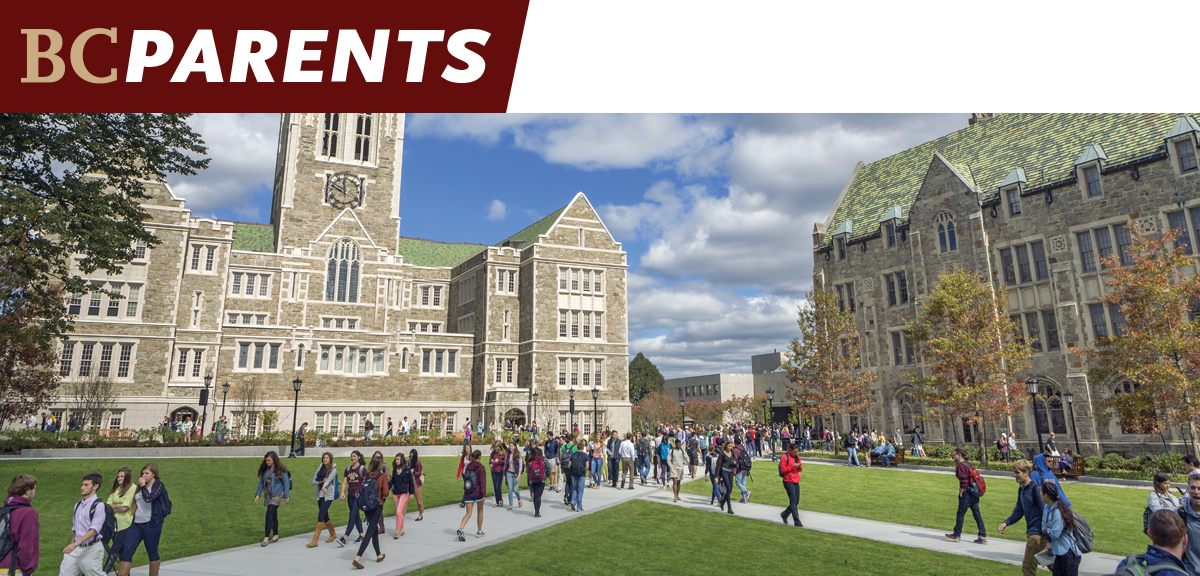 The ultimate weekend for BC families
Thank you for your interest in Boston College Parents' Weekend!
More than 2,000 families attended Parents' Weekend in 2017, visiting with their Eagles and getting an inside look at the unique BC experience.
On Friday, parents joined their students in class, attended dean's open houses and faculty presentations, heard from the President and other University leaders, and capped the night off at the 25th Anniversary of the Pops on the Heights Scholarship Gala featuring the amazing Jennifer Hudson.
Saturday they donned their best maroon and gold to cheer the BC football team to victory, and Sunday, thousands of parents and students came together for a family liturgy.
If you attended the 2017 Parents' Weekend, we hope you enjoyed your time at the Heights. And if you'd like to attend in 2018, please check back in March when we will announce the dates.
Contact Us
Parents' Weekend Office
Cadigan Alumni Center
140 Commonwealth Avenue
Chestnut Hill, Massachusetts 02467
866-237-1120
email: parentsweekend@bc.edu