Other BC Alumni Who Are Giving Back to the Community
Don M. Keller JR. '82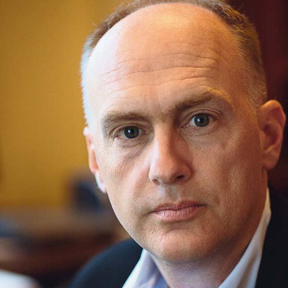 Investing in the Future That positive experience was partly what motivated Don Keller '82, and his wife, Kathy Downing, to donate $100,000 to the 2007 Law School Fund.

He has other reasons, too. For one, he's done well as a corporate lawyer, and he attributes his success largely to the opportunities BC Law provided. For another, Law School officials sought his expertise as an alumnus and made the effort to talk with him about BC's future. "They reached out, rather than allowing me to remain unconnected," Keller says.

Keller works with emerging companies as a partner at Orrick Herrington & Sutcliffe in San Francisco. He was named one of the top 100 IPO lawyers during 1998–2003 by IPO Vital Signs, an award based on the number of IPOs completed; one of California's top 40 lawyers under 40 in 1996; and one of America's leading business lawyers by Chambers & Partners.

Keller, who says BC Law professors were "great, very available, and concerned about the students," feels that giving an unrestricted gift to the Law School Fund made sense. "My goal was to make sure the gift was adding as much value to the school as possible."
Raymond T. Mancini A&S '60
Helping Those in Need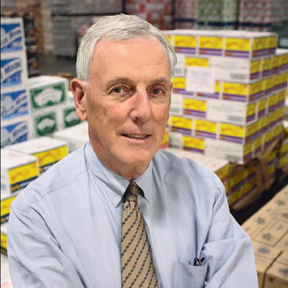 Back in the early 1960s, Raymond T. Mancini and his brother Anthony would drive up from Providence, Rhode Island, together to attend classes at BC. Anthony was a law student, Raymond was in business graduate school. Both received their degrees, though Anthony died shortly after graduating in 1965.

Raymond Mancini never forgot those times, and the family's loyalty to the school runs deep. Some of his children, nieces, nephews, and grandchildren have attended BC.
His gift amply illustrates his commitment: He pledged $200,000 to the Law School for the Ann and Raymond T. Mancini Scholarship Fund, for Rhode Island residents with financial need.
Mancini is chairman of Management Properties and Investment Ventures of Rhode Island, which manages properties as well as distribution companies for beverages and flooring. He's also a member of BC Law's Business Advisory Council.

Mancini's gift comes with a bonus: It qualifies for a challenge established by an anonymous donor, who plans to give an additional $50,000 to the fund.



Jodi M. Petrucelli '92
Sharing the Rewards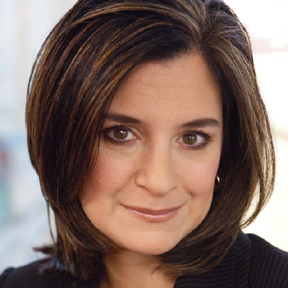 A partner at Sugarman and Sugarman in Boston, Jodi Petrucelli has helped clients in cases involving product liability, construction site accidents, medical malpractice, and sexual misconduct.

So she knows a thing or two about helping people in need. And she feels it's important to help law students as well.

"I spent a total of seven years at BC, both as an undergraduate in finance and economics and at the Law School," says Petrucelli. "I found it to be not only an excellent educational experience, but, overall, a very rewarding experience. So giving back to BC is one of the things I knew I would do if I had the financial means."

Petrucelli, who gave $2,500 this year in honor of her fifteenth reunion, says that the network of BC lawyers in the Boston area has been very helpful to her professionally. "As a lawyer practicing in Boston, the number of BC alumni I run into on a regular basis is incredibly large," she says. "And it's a very supportive alumni community."
Ryan M. Nishimoto '04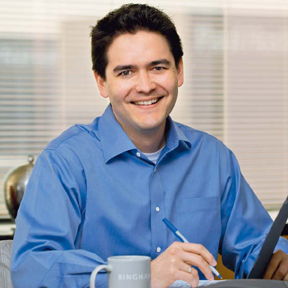 Helping Others in Public Interest Ryan Nishimoto '04 knows about the debt problem firsthand. He's got plenty of it himself. But, even as a third-year law student, Nishimoto, now an associate at the Los Angeles office of Bingham McCutchen, pledged $5,000 to BC Law School.

"I was hesitant to make the pledge at the time, but I knew it could fit in my budget given that I had accepted my offer and intended to start working with the firm in the fall of 2004," says Nishimoto.

Nishimoto knows that the business of education requires financial contributions from people who care. His donation will go toward BC Law's loan repayment assistance program for students entering public interest law.

"Public interest law requires just as much work as big firm work, with a fraction of the pay," says Nishimoto, who was a high school math teacher before becoming a lawyer focusing on intellectual property law and patent litigation. "When I see opportunities to help, I want to jump on them."

Nishimoto adds that his experience at BC Law was extremely positive. "From the faculty to the quality of the students around me, I was very impressed with the level of social awareness," says Nishimoto. "There's an idealism there. It was inspiring—a great place to be."