Rikleen Throws Down the Gauntlet
book exposes barriers to women's success in law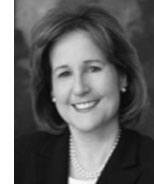 Lauren Stiller Rikleen '79
One of the frequently asked questions Lauren Stiller Rikleen '79 hears on her book tour is: "Is there a good time to have kids?" She shrugs off "wait until you've made partner" and similar crumbs of conventional wisdom. "Have kids when you're ready to have kids," she tells a gathering of women students at BC Law. "At the end of the day, what matters in life is your family."
This is not Phyllis Schlafly speaking. You don't have enough fingers and toes to tally all the committees, task forces, and boards Rikleen has founded, led, or otherwise served. A partner at the mid-sized law firm of Bowditch & Dewey (Boston, Framingham, and Worcester) with a thriving environmental law and alternative dispute resolution practice, Rikleen has won numerous awards for professional excellence, community ser- vice, and business leadership. With her husband, Sander Rikleen '76, a partner at Edwards Angell Palmer & Dodge, she has two nearly grown children. And now, she has published her first book: Ending the Gauntlet: Removing Barriers to Women's Success in the Law (Thomson West: 2006).
But behind Rikleen's killer resume is a warm and sensible people-person. She comes across not as superwoman, but as a proud attorney who has her priorities straight.
An examination of the institutional impediments that keep women attorneys from rising through the ranks of large and mid-sized firms—indeed, that have them leaving the profession in droves—Ending the Gauntlet grew out of Rikleen's own loneliness as a woman in the law. "There were a lot of women in the profession when my kids were young," she says. But over the years, they dropped out. "I became more isolated as a working mother in the profession. This was a book I just had to write: how difficult the path is, and how wrong it seems."
And not just wrong, she emphasizes, but unwise from a business perspective. Half of all law school graduates are women, and yet, in 2002, women were only 16.3 percent of the partners in major US law firms. Of the women graduates who started working in firms in the 1990s, only 51 percent are still there. Law firms are losing their most important asset, their workforce of attorneys, and society is losing the contributions of talented women in the influential spheres of business and politics.
How to address this state of affairs? Rikleen says change is needed. "Law firms are working under an antiquated structure from centuries ago that doesn't work today." The traditional methods need to be scrapped and rebuilt, from assigning work to managing personnel, billing hours, developing business, and compensating lawyers. "Law firms need to hold themselves accountable for whether women are staying, leaving, and advancing," she says. That will require a complete commitment from firm leadership and a willingness to change culture.
But Rikleen also sees a need for women to take responsibility for their own destinies. She had an opportunity to drive that message home in March, when she spoke at BC Law to a predominantly female audience of thirty (only two male law students attended, and no men from the faculty or staff). Her advice: distinguish between fulfillment and success; don't make choices out of fear; know yourself and know what you like; find a firm whose culture is compatible with your values; in the workplace, support your women colleagues. And hang in there; don't get pushed out. "Speak up about the struggles," she says. "Be honest with your employer. Use your voice to make changes."
—Jeri Zeder
More from Esquire:
Griffin Goes to Washington
LRAP Reaches Record Level
Just Another Day in Federal Court
Bookshelf: Published Alumni
Duo Helps Put Chapters on the Map
Other Stories from Esquire