In Limine
vicki sanders, editor in chief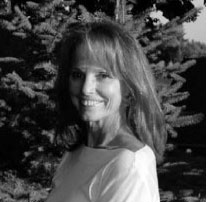 With considerable excitement we introduce in this issue a new addition to our Esquire section called Chapter News. It marks the coming-of-age of the Alumni Association's chapter network and creates a forum in which alumni, prospective students, employers, and friends of the BC Law community can exchange information and ideas. In these pages we will broadcast events and discuss initiatives worth sharing, such as how one chapter's listserv might be a model for other chapters wishing to track alumni in their own regions.
If BC Law is to continue to build awareness of its profile as a national law school, it must actively recruit students throughout the country and strengthen employer ties from coast to coast. What better asset in these endeavors than a series of chapters that are home to engaged alumni willing to attend admitted applicants receptions, mentor students, and help graduates find jobs in their area?
The chapters are certainly not all work and no play, however, as reports from the twelve regions indicate. Social connections are a fun and valuable part of chapter life. Many chapters are busily planning after-work get-togethers or teleconferences with notable speakers. The big news this time is the establishment of a Boston chapter, which opened for business—and pleasure—this June.
Speaking of BC Law's widening influence, we have discovered a cadre of alumni, about seventy in all, who have fanned out across America to teach the next generation of lawyers. While the majority of BC Law graduates practice law, many pursue careers in business, finance, government, and a host of other fields. This small knot of brainy alumni in academia are interesting because of what their career choices say about the Law School's scholarly reputation.
Scholarship is an important measure in BC Law's standing in various rankings and of the quality of the education students receive. The feature package of stories (see Page 16) on alumni who teach, both as professors nationwide and as adjuncts at the Newton campus, is a testament to the fine thinking and writing the Law School elicits from its faculty and students.
Other recent examples of BC Law as scholarly incubator is the accomplishment of several students of Professor Anthony Farley (see Page 33), who've been publishing their seminar papers in some of the nation's most prestigious law journals. "This is a quite remarkable feat for any given student and especially impressive when done on a such a systematic basis," says Academic Dean Lawrence Cunningham, who has made a concerted effort to get the word out about scholarly endeavors at the Law School.
A crown jewel in that effort is Heights of Justice, a book edited by Cunningham comprising forty-five articles by the faculty on topics ranging from judicial integrity to rebellious lawyering to juvenile justice (see Page 11). A one-of-a-kind publication, it showcases the Law School's scholarly emphasis on theory and practice in the context of moral and ethical values.
Vicki Sanders
Editor in Chief