Pratt N. Wiley '06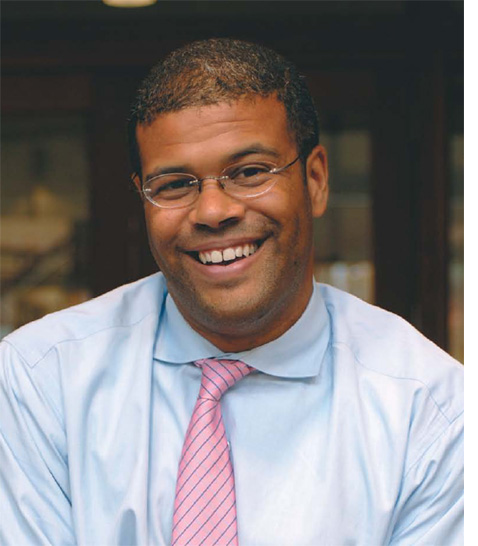 Photograph by Liz Linder
Georgetown University Graduate. President, BC Law Students Association.

Why did you run for LSA President?

Anyone who has spent more than ten minutes with me knows that politics is in my blood, but I actually had a lot of reservations about running for student office. I didn't know if the job was something I wanted to do or if I could do it well, but because I had worked as a university administrator prior to law school, I started to see the position as an opportunity to fill the void between students and administration. I knew I would be an effective advocate because I understood the issues and constraints that each side faces and how the LSA could set and achieve realistic goals. And, of course, I've been designing my campaign since I was eight years old.

What do you feel is the most overrated virtue?

Affirmation. We too often put emphasis on the outcome rather than the process. Some things in life will go wrong no matter how carefully you plan, but you can't let that fear dictate every step you take. It goes back to not being afraid to fail. If you know what the worst-case scenario is and can accept it, it's so much easier to dust yourself off and get back in the game if you stumble along the way.

What is one object you always carry with you?

A lapel pin engraved with the Presidential Seal. I had the opportunity to meet George H.W. Bush many years ago, and when he gave it to me he said, "You can give me yours when you're the President." The pin serves as a reminder to me to think and dream big.
What word or phrase do you most overuse?

"Hi. My name is Pratt!" Just kidding. That question requires far more self-awareness than I have.

What was the topic of your Law School application essay?

How I've known since I was thirteen that I didn't want to be a lawyer. The law has been part of our family for a long time, but I was sure it wasn't for me. I planned to go to business school, but a mentor advised me to first take time to work jobs that offered the opportunity to develop the skills I needed for where I wanted to be. A few years later, I sat down and evaluated how far I had come. When I looked at my list of what I could do and what I still needed to learn, I realized that if I went to business school, I would get better only at the things I was already good at. I decided to apply to
law school because it would challenge me to forge strength from my weaknesses.

If you weren't in Law School, where would you be now?

It's hard to predict. People tend to view their careers in a linear matter, but it's really more like a pinball game than Dominoes. My mentor gave me the confidence to take risks and forge a unique path, and I try to look at each step as an opportunity to grow and develop no matter where it may take me.

By what motto would you choose to define yourself?

"Why not?" I think it sums up my personal philosophy and approach to life. But I would write it in Latin so it looked cooler.


—Kristine Povilaitis '07