Treasury's New Maven
damelin named inspector general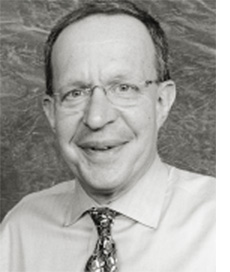 Harold Damelin '72.
Photograph by Charles Gauthier.
Since being sworn in as Inspector General to the Treasury on April 4, 2005, Harold Damelin '72 has been coming to grips with the labyrinthine bur-eaucracy his office oversees. "This is a veryl arge, diverse organization, and I'm learning how treasury offices and bureaus function," he said, in a recent telephone conversation.

A career-long focus on white-collar business crime, as prosecutor, defender, and investigator, has been excellent preparation for the job, said Damelin. As Inspector General, he reports directly both to the Secretary of the Treasury and to Congress on the efficiency of treasury programs, conducts audits, and oversees investigations into allegations of waste, fraud, and abuse. With the addition of new areas of responsibility, like oversight of the treasury's investigations into the financing of suspected terrorist activities, Damelin is already seeking to expand his staff of 115.
In more than thirty years as a Washington, DC, attorney, Damelin has alternated between private practice and government appointments. Most recently, he served as Inspector General at the Small Business Administration, and before that as Staff Director and Chief Counsel for the US Senate Permanent Subcommittee on Investigations. The best part about moving between private practice and the public sector, said Damelin, is that "you stay fresh, you stay alert, and you just don't get bored."

—Jane Whitehead
More from Esquire:
Looking Out for the Little Guy
New Sponsorships Offered
A Leader in Training
Alert to Oppurtunity
A Most Important Task
Fighting the Good Fight for Fellow Minorities