Natalie Langlois '07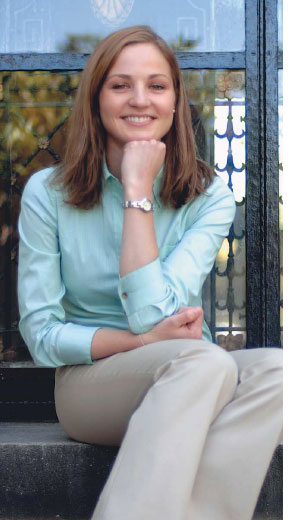 Natalie Langlois
Photo by: Liz Linder

Natalie Langlois '07

Colgate University graduate. Only law student recipient of a 2005–2006 Schweitzer Fellowship. Member, Health Law Society.

How did it feel to recieve the fellowship?

I was pleasantly surprised, especially since most of the other applicants were medical students or graduate students in other health fields.

What will you be doing as a fellow this summer?

I'll be working at Greater Boston Legal Services with their Medicare Advocacy Project, helping low-income seniors who have been cut off from Medicaid improperly. Basically, it's free legal services for the elderly.

How did you become interested in the elderley?

I worked at a nursing home during college, running activities like exercise, bingo, and trivia.

Why healthcare law?
At the nursing home, I was exposed to a lot of legal issues, such as complying with state regulations, on the facility side of things, and Medicaid/Medicare/ insurance issues for the residents. I couldn't help thinking how complex these issues were, and that going to law school would allow me to help the elderly in a different capacity.
How will you make a difference in elder/healthcare law?
Much of the elderly population remains vulnerable to a decreased quality of life because of a lack of access to information about healthcare coverage. I can only hope my work with the Schweitzer fellowship will contribute to addressing some of these needs and problems facing the elderly and the healthcare community.

—Keith McManus '06