Beyond The Stacks
karen s. beck
All Photography by Liz Linder
Filippa Marullo Anzalone, associate dean for library and computing services, is putting the finishing touches on a program she is coordinating for the Association of American Law Schools. Deena Frazier appears at her door with an unusual request.
Frazier is the library's bibliographic access and resources librarian. She has just received an email inquiry from an Italian scholar who has seen an online abstract of a paper written by a BC Law faculty member. The scholar wants to know if the library can supply the full text. Frazier has found the paper, which is available on the Legal Scholarship Network website. It just so happens Anzalone is fluent in Italian. With her help, Frazier is able to respond to the scholar in Italian and deliver a copy of the article.
Elsewhere in the library, the staff technology specialists are hard at work. Mo Truong helps a panicky student back up and reinstall Windows on his computer. Liza Miller Arend and Irene Good head over to the Law School's Legal Assistance Bureau to install Zyindex, software that will index the LAB's documents.
Meanwhile, Donna Perkins catalogs and delivers a book to a professor who had requested it for an article she is writing. Perkins explains, "I had to search for it high and low, since it was published in Europe, and then order it on a 'rush' basis. It is always gratifying to go through the entire process from start to finish, with the end result making the professor so happy."

So begins another day at the Boston College law library.
Gone are the days of the stereotypical librarian, hair in a bun, feet clad in sensible shoes, sitting quietly amidst stacks of dusty books waiting for students and faculty to come and ask questions. Of course, library staff still work among rows of books, and they still answer questions at the information desk. But the work they do, and the way they do it, is lightyears away from yesterday's law library.
People who work at BC Law have seen a number of changes in recent memory: the reach of technology into every facet of the library's operations, the shift from print-based to electronic information, the increased cooperation among library staff and their users as well as between libraries, and the growth of specialization among library staff. Also, the BC law library now oversees computing services for the entire Law School—inside and outside of the library.
All these factors cause Dean John Garvey to assert that today the library is more important to the life of the Law School than ever. "The old model of a law library is that it held the information and users would have to come find it. The ways to search for information were finite, and everyone knew them: digests, codes, the card catalog, and Shepard's Citators. And the primary measure of a library's greatness was the number of volumes it had on the shelf." (Currently, there are about 430,000 volumes.)
No more. Garvey believes the critical yardstick now is the strength of the library staff. "You can have all the information in the world but it does no good if you can't find it. What's important today is how good the pathways to the information are: interlibrary loan, membership in library consortia, access to databases and other libraries—and the skills of the library staff to help users navigate the pathways," he says. "The BC law library staff is the best I've ever worked with—their professionalism, smarts, and eagerness to help. Information exists in so many formats that it's especially important for library staff to be electronically savvy and guide researchers through the multiplicity of formats."

The Conundrum: Print or Online?

Marguerite Most, collection development librarian, studies an annual renewal invoice for print Shepard's Citators that has just arrived in her mailbox. As usual, the news is not good: Like every other print and electronic library resource, subscription costs for print Shepard's have gone up again. Over the past three years the library has responded by eliminating many print Shepard's sets, as it depends increasingly on electronic citators such as Shepard's on Lexis and KeyCite on Westlaw. However, some of the librarians who teach in the first-year Legal Reasoning, Research, and Writing program remain convinced that students must learn to use both print and electronic Shepard's. Marguerite Most would prefer to cancel all but the Massachusetts print Shepard's, and spend the money elsewhere, perhaps to subscribe to a new legal database. Is duplication of print and electronic Shepard's the best allocation of library resources? Most decides this is a question for all the teaching librarians to discuss, and she sets the invoice aside for discussion at an upcoming meeting.
These days, everyone who does legal research is well aware of the sea change from a primarily print-based legal culture to one that is rapidly moving online. In the short term, these changes pose challenges for every single law library in the country. If the same information is available in a book, a free web site, a subscription database, and on Lexis or Westlaw, which format or formats should the library acquire? Which format is least expensive? Which is easiest to use? Which will still exist in ten years, or 100 years?
Complicating matters is the very real issue of how people actually use information. This can vary from person to person, and from moment to moment. Filippa Anzalone notes that "sometimes you want a book that you can set in front of you, flip back and forth, and reread. Other times, you want a photocopy or printout that you can mark up. Then again, sometimes all you need is to simply scroll down a screen to get a quick sense of a document, and you don't want a book or hard copy lying around."
Despite the challenges that this new multiplicity of formats brings, Anzalone believes the difficult format decisions that libraries are facing will resolve themselves as more material becomes available electronically and becomes easier to use. "Electronic information is exciting because it offers students and scholars more choices about how to work with it: They can insert graphics and comments into their documents, and manipulate them in more ways," she says.

More Formats + More Law = More Specialization

Legal Information Librarian Mark Sullivan conducts a transatlantic email correspondence with a third-year student in the Law School's London Program. The student is writing a paper on the declining role of the UK Judicial Committee of the Privy Council and is asking for help getting access to electronic Caribbean law journals. Sullivan connects the student with the Caribbean journals and suggests a few other research sources that the student had not yet considered.
Across the hall, in my capacity as curator of rare books, I help a Law School faculty member track down children's books from the 1920s for an exhibit the professor is putting together. I search the collections of the BC law library's Daniel R. Coquillette Rare Book Room and consult with rare book and children's librarians from other BC libraries and the Newton Public Library. I identify a list of titles and put the faculty member in touch with the children's librarians. Law library assistant Katie Sosnoff, who runs the interlibrary loan operations, orders the books to be delivered directly to the professor's office.
The growth of new areas of law, and continuing expansion of traditional areas, calls for more legal materials in more formats. The corresponding proliferation of areas of study has a ripple effect throughout the world of legal education. Law has become more specialized; Dean Garvey observes that "modern law faculties are less omnicompetent than they used to be, but they are experts in their areas of specialization."
This trend affects law students, graduates, and librarians in the same way. Anzalone welcomes the trend. "The job of legal information librarian has become so complex that it is no longer a given that it's a stepping stone into library management," she explains. "Staff must be able to develop their own body of work, or particular areas of expertise, that enables them to grow in their jobs and contribute more to their institution." Library staff now have specialized expertise in the areas of foreign and international, immigration, environmental, intellectual property, legal history, legislative, and tax law, as well as leadership roles in educational technology, law practice technology, and rare books.

A New Attitude

Our stereotypical librarian may have sat quietly at the reference desk waiting for students and faculty to come find her, but today, she—and he—is an active part of the community the library serves. BC law library staff, for example:
• work with staff and editors of BC's four law reviews and the UCC Reporter-Digest,
• partner with faculty to help them with their teaching, research, and technology needs,
• spearhead technology initiatives and support throughout the law school,
• assist faculty with educational technology inside and outside of the classroom,
• direct the rare books program, and
• serve on law school committees.

Professor Sharon Hamby O'Connor is the former associate dean for library and computing services, a position she held for twenty-three years until Anzalone assumed the helm in 2002. O'Connor believes these activities are critical to the success of law librarians and the people they serve. "It's a notion of proactive, not reactive, service," she says. "There is an increased need for partnerships between faculty, technology professionals, and librarians. The great growth of technology in research, teaching, and scholarship means that in the future, the old model of the completely self-sufficient scholar won't work."
One such partnership was recently formed between Lawrence Cunningham, the Law School's new academic dean, and librarian Deena Frazier. They are working on a web-based publishing project that will increase the visibility of the BC Law faculty's scholarly publications. The Legal Scholarship Network (LSN) is an online environment that allows scholars to post their works-in-progress on its website. Professors can then solicit feedback from colleagues around the world much more quickly than if they had to wait for comments to arrive by mail. Professors can post their finished articles on the LSN site and find others' articles, also more swiftly.
Speed can be critical. One former faculty member, Paul McDaniel, needed to make his article—which proposed a model statute in the area of tax law— available on LSN before a critical vote on the issue in Congress, so members could take his arguments into account before voting. Thanks to cooperation between McDaniel and the library staff, the paper was posted on time.
This foray into scholarly publishing has paid off handsomely. Faculty can monitor the number of times their articles have been downloaded by other researchers. This helps them gauge the individual influence of their own scholarship, and the collective impact of the BC Law faculty's, on the legal academy. "We had to juggle library staff positions to be able to take on the LSN project," says Frazier, "but it has been so satisfying for the library to work with Larry and the rest of the faculty on LSN. Every month we see more faculty getting on board as they realize the advantages of electronic publishing."

Librarians as Teachers

Susan Sullivan, a legal information librarian, fires up her computer, connects to the overhead projector in one of the library's small teaching labs, and launches into one of her favorite Advanced Legal Research classes: an introduction to law practice materials. Warily eyeing the stacks of unfamiliar resources, her students quickly become engaged as they work hands-on with form books, loose leafs, AmJur Trials, and Moore's Federal Practice for the first time. "Students love to learn about practice materials," says Sullivan. "Practice materials go beyond the masses of cases students have been reading throughout law school. At some point students start to wonder, 'How do I actually practice law?,' and they love it when they see that practice materials answer part of that question."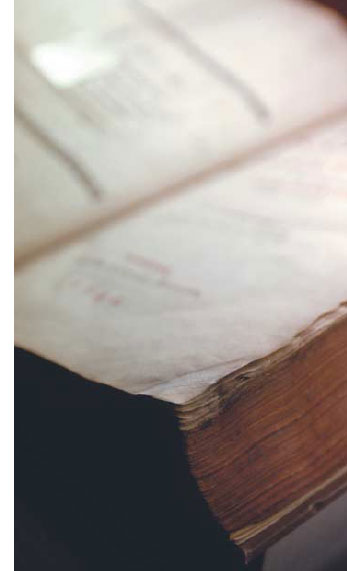 Meanwhile, librarian Joan Shear gathers in another teaching lab with newer members of the library staff for a rousing game of legal acronym bingo. She explains terms like "CERCLA," "FOIA," "401(k)," and words that have specific meanings in legal research such as "bill" and "case." She distributes bingo cards with the acronyms on them and calls out definitions. The staff fill their cards and win fabulous prizes such as a snow-globe that says "Legal Research Champ." Armed with their newfound knowledge, they will be better able to assist library users who come to the information desk. "This was the most fun way I could think of to teachsomething that was tedious but important," says Shear.
In her office, Mary Ann Neary, legal information librarian, reviews a digital video cassette recording of a student's PowerPoint presentation, the final project in Neary's Law Practice Technology class, which she team-teaches with Marguerite Most. The student plans to give the presentation at a brown bag lunch session at his summer law firm job, and Neary is helping him make it more practice-oriented.
Indeed, the "new" librarian is often a teacher—especially at BC Law, where librarians are very visible in the classroom. They team-teach with members of the legal writing faculty in the Law School's highly rated Legal Reasoning, Research, and Writing class. This intensive research and writing program recently tied for eighth place in the US News & World Report law school rankings. Director Jane Kent Gionfriddo believes that BC Law "wouldn't be number eight in the country if not for the participation of the librarians. They make the curriculum better."
Student Becka Rich '05 agrees. "I think part of the reason the librarians here are so engaged with the students is that they teach in the LRR&W program. They're teaching librarians, not crabby librarians like at other places. The librarians here are so interested, curious, and alive, it almost makes me want to be a librarian."
Librarians have taught Advanced Legal Research for twelve years, and some have recently moved into the upper-level curriculum, teaching specialized legal research courses in the areas of international, environmental, and immigration law, as well as classes in law practice technology. Next year, courses in tax and intellectual property research will be added.

Where Do We Go from Here?

Technology will continue to effect sweeping changes in the law library, law school, and law practice. How will the library remain vital to its users by striking the perfect balance between tradition and innovation? As the person charged with leading the library into the future, Anzalone wonders, "How much can we retool resources—both staff and money—to meet the new demands without sacrificing traditional library services that our users find valuable?"

O'Connor believes that while many of the daily activities of library staff will continue to change, fundamentally the library' mission will remain the same: to identify the resources that students and faculty need, to acquire and organize those resources for ease of use, and to assist the law school community in the active use of this growing wealth of information. As always, the devil is in the details: "Libraries have had to learn whole new ways of doing things without knowing how they should be done. You have to try many things that may not work; in fact, it's important to have experiments that don't work. Clearly, it's not going to be smooth sailing," O'Connor says.
The usual graduate-level degree for professional librarians is a Master of Library Science. The "science" designation seems especially relevant these days, for embedded in our notion of "science" are the values of observation, experimentation, and practical application—all hallmarks of library work today. O'Connor stresses the need for a culture of experimentation in the library and the law school: "Look at the books in the rare book room collection. The notion of a title page, an index, and a table of contents in a book, which we take for granted, were not in the first books that rolled off the printing press. These changes evolved over time."