In Limine
vicki sanders, editor in chief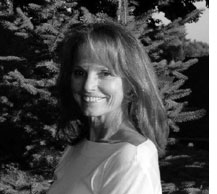 Through the Generations
Seeing BC Law in the faces of its families
Assembling this issue's photo essay on "BC Law Generations" was an adventure. The idea came out of a wish to make manifest the strong sense of family, or community, that is a hallmark of Boston College Law School. So, we turned to alumni with multiple family members who either graduated from BC Law or are currently enrolled here.
The list of such people is long, and choosing which ones to photograph wasn't easy. In the end it came down to geography—we wanted to demonstrate how widespread we are—and an interest in showing a variety of relationships within the families.
Thus, you'll see twin brothers Walter and Michael Sullivan who, incidentally, didn't attend the Law School together, and a clan of cousins from the Atlanta area: Lamar Willis, Yolanda Williams Rabun, Kimberly Curry, and Kali Billingslea. In Washington, DC, the Damelin family—father, son, daughter—sat for their portrait. There are two father-son combos, Ralph and Cid Inouye of Honolulu and Frank and Philip Privitera of Somerville. And we liked the long female lineage of the Muses: Hon. Mary Beatty Muse '50, daughter Patricia '90, and granddaughter Julie Muse-Fisher '05.
Boston photographer Charles Gauthier captured the family dynamics on film (as did Honolulu photographer John Chisolm, who did the Hawaii shoot). The results are high-spirited.
We are considering making one such portrait a regular feature of the magazine. If you are part of a family with BC relatives, let us know who you are by emailing sandervi@bc.edu or calling 617-552-2873.
Elsewhere in the magazine is a portrait of a different sort, the written kind, about William P. Robinson III '75, a poet whose erudition jumps off the page. This engaging man, nicknamed "Lexis" because of a mind like the search tool, holds four degrees and speaks six languages. He was captured in action by freelancer Elaine Lembo during his second month on the job as an associate justice of the Rhode Island Supreme Court.
In September, the Law School welcomed a new Associate Dean for Institutional Advancement, Marianne Lord. Her arrival and that of several new staff members is part of a renewed commitment by Boston College President William P. Leahy and BC Law Dean John Garvey to engage alumni more fully. A step in that direction is our story, "Checkbook to Campus: Watching Your Dollars in Action," which provides an accounting of what it costs to run the Law School and the importance of alumni support.
Finally, a reminder to keep those legal jokes and anecdotes coming for our new funny-bone feature "Law Lite," which we have launched, thanks to your responses.