In Limine
vicki sanders, editor in chief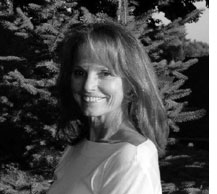 A Touch of Humor
Capturing the lighter side of the law in these pages
Humor was a hot topic at a conference for magazine editors I attended recently. The better alumni publications all use the occasional light touch to brighten their pages and leaven their mix of news and hard reporting. That got me to thinking: Is there a lighter side of the law that you experience in life and in practice? And how might we capture that lighter side in BC Law Magazine?

Years ago when I edited a general interest magazine in Rhode Island, we published fun facts and quirky details about the state's many idiosyncrasies. They were illustrated line drawings that ran in the margins on occasional pages throughout each issue. These tiny surprises were a big hit with readers, who happily hunted them down and turned the magazine sideways to read them.

So, here's the idea for BC Law. I'd like you to send me things about the law that tickle your fancy: favorite jokes, cartoons, puzzles, anecdotes, whatever. And keep the witticisms coming as you run across new ones. If there's enough material, I'll find ways to incorporate it into the editorial mix. Join the fun and share a laugh with your colleagues by sending submissions to BC Law Magazine, 885 Centre Street, Newton, MA 02459 or emailing them to sandervi@bc.edu.

Humor is certainly one of the qualities that recommends the cover story, Michael O'Donnell's account of his year in the trenches as editor in chief of the Boston College Third World Law Journal (see feature story). His laughter is contagious. You have only to look at Mark Steele's illustrations to see that. On a more serious note, this issue asks what it means to be a Catholic law school. For answers we talked to numerous students, administrators, faculty, and alumni. What emerged from the inquiry may surprise you (see feature story). Alumnus Daniel Ain's accompanying essay on how his experiences at BC Law inspired him to become a rabbi opens another window on the issue.

In a different vein, we sent writer Jeri Zeder back to school, in a manner of speaking. She shadowed eight law students during a two-semester course on how to teach, led by Professor Zygmunt Plater. The students studied pedagogy then applied their skills by team-teaching environmental law classes to BC undergraduates. If you've ever wondered what it's like to be on the other side of the lectern in a classroom, Zeder's story tells all.

And finally, a goodbye. This issue is the last for Alfred A. Blum Jr., who, as director of institutional advancement, has been a champion of this magazine. Under his watch, BC Law Magazine has broadened its editorial content, been redesigned, and become a prize-winning publication. An astute editor and a great idea man, he will be sorely missed.

No joke.