In Limine
by vicki sanders, editor in chief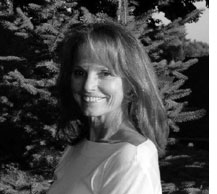 A Propitious Time
The many ways to celebrate our 75th anniversary
Boston College Law School next fall will welcome a special group of new students, the Class of 2007, aka the Seventy-Fifth Anniversary Class. Their progress through law school, paralleling that of the first class, which entered in 1929, will be marked by three years of scholarly and alumni events and commemorations and will culminate at the Law School's three-quarter-century commencement in 2007.
"BC Law School came out of nowhere and went from being nonexistent to being top ranked in an incredibly short period of time," says Professor Daniel R. Coquillette, chair of the Law School's Seventy-Fifth Anniversary Committee. "Not only that, no one as young as we are is ranked where we are." BC Law's twenty-second-place ranking among American law schools by US News & World Report makes it the youngest of the magazine's top twenty-five picks. "It's time for some self-congratulation," Coquillette rightly says.
The congratulations will take various forms during the anniversary's three-year time span. One subcommittee is planning colloquia, symposia, and other scholarly programming to highlight the Law School's academic strengths. Another committee is investigating ways to acknowledge the achievements of alumni and friends, and a series of social events involving the entire Law School community is being planned. A publisher has been selected to produce an illustrated history of the schools' first seventy-five years, and other archival and historical projects are in the works.
Please keep an eye out in future issues of this magazine and other BC Law communications for how you can become involved in the seventy-fifth-anniversary planning process, be it as a contributor of anecdotes, photographs, and memorabilia or as a participant in nominating worthy colleagues for medals or special acknowledgement.

The seventy-fifth anniversary comes at a propitious time for the Law School for another reason. It happens to intersect with a just-completed strategic plan designed to chart a future course for the Law School. The plan, which proposes exciting new curricula, academic centers, and initiatives, is about to enter the implementation stage. An article on this site, "Through the Looking Glass," details the plan, and Dean John Garvey puts the findings into perspective in "Behind the Columns."
Elsewhere in this issue, author Frederick S. Lane III '88 opens our eyes to the Orwellian world of office spying in an article based on his book, The Naked Employee: How Technology Is Compromising Workplace Privacy.
"By itself, the issue is worth examining for what it says about the economic and social structure of this nation," Lane asserts. "But in light of the growing collaboration and data exchange between government and business, workplace surveillance now has the potential to play an important role in undermining our most fundamental freedoms."