Gallery
jessica taylor '03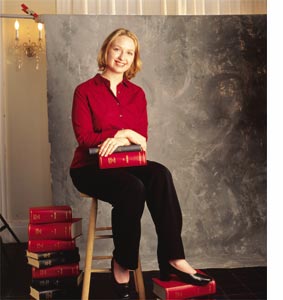 Harvard '99, majored in environmental science and public policy. President, International Law Association. Incoming editor-in-chief, Boston College Law Review.
What are your plans for the law review?
I'm expanding our symposiums to two next year; one will be on technology and law, the other is still being negotiated. We will continue to emphasize the selection of articles that are engaging, pertinent, and make a lasting contribution to legal scholarship. I also expect to build upon one of our strengths: the high quality of our editorial process.
What should people know about you?
I grew up overseas because my father worked for an oil service company. I lived in the Middle East, Southeast Asia, and Norway. Boston is the only place I've lived in the US. I moved here when I started college in 1995.
Having lived so long outside the US, what legal concepts strike you as peculiarly American?
There are lots of them, especially since I've lived in mostly non-Western countries. One that struck me recently is the separation of church and state. It's an idea foreign to many of the countries in the Middle East and Indonesia, where the political identity of the country is closely linked to the idea of an Islamic state.
What are your career aspirations?
Last summer I worked for a solo practitioner in Somerville. This summer I have a job with a large Boston firm, Ropes & Gray. Eventually, I'd like to do international corporate work.
-Interviewed by Jan Gardner