BC Law Timeline
ebrief enewsletter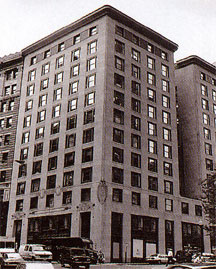 1929: Boston College announces the opening of its law school at the prestigious Lawyer's Building at 11 Beacon St. in Boston. Dennis A. Dooley was the first dean. Among the first faculty were Henry E. Foley, later dean and a founder of Foley, Hoag & Eliot.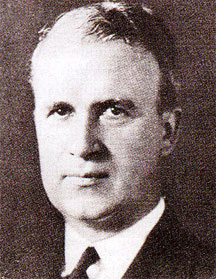 Dennis A. Dooley, Dean, 1929-1936
1932: First class graduates. Accreditation by American Bar Association--the first school to be so rated within three years of admitting the first students.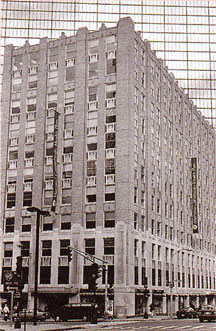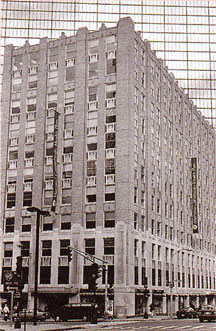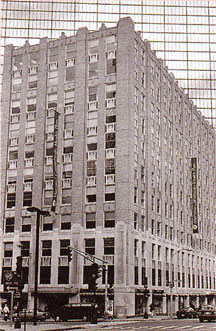 1937: BCLS moves to the New England Power Building at 441 Stuart St. Enrollment is now at 350 students. Boston College Law School becomes a member of AALS.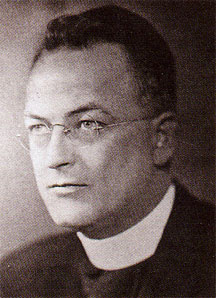 William J. Kenealy, S.J., Dean, 1939-1956
1939: The Alumni Association operates as a formal part of the Law School. Library holdings are enlarged to 20,000 volumes and the full-time faculty is expanded.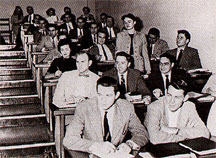 1941: Women are admitted.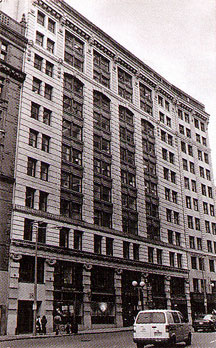 1945: BCLS moves to the Kimball Building at 18 Tremont St. A faculty committee concludes that as the only Catholic law school in Boston, BCLS should stress public service and be active in shaping and interpreting the legal world. Focusing on preventinve lawyering is urged and academic standards are tightened.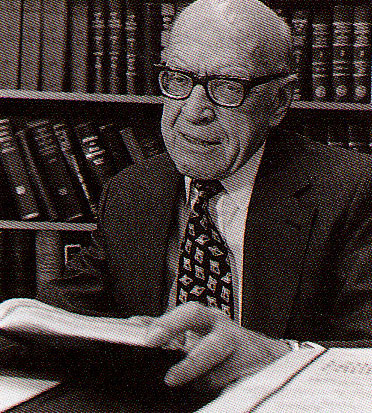 Longest-serving faculty member Emil Slizewski joins faculty in 1943 and remains until his retirement in 1999
1953: Faculty votes to require undergraduate degrees from all applicants. First law review, Annual Survey of Massachusetts Law is authorized.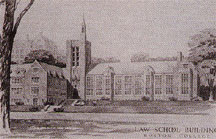 Main Campus building proposed in 1947 was never built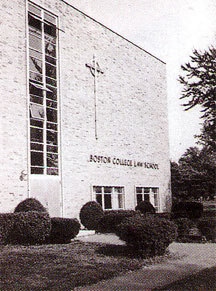 1954: BCLS builds St. Thomas More Hall on Commonwealth Ave. Longtime university donors buy the property-construction cost $1.2 million. The building was dedicated by Archbishop Richard J. Cushing.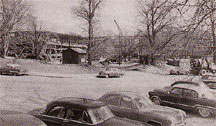 More Hall under construction
Rev. Robert F. Drinan, S.J., Dean, 1956-1970

1956: Rev. Robert F. Drinan, S.J., becomes dean, with the goal of creating a national reputation for BCLS. The faculty vote to make the LSAT mandatory for all applicants.
1958: BCLS founds the Boston College Industrial and Commercial Law Review.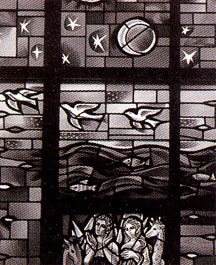 Window from Chapel of the Most Holy Trinity, built in 1961
1963: The Uniform Commercial Code Reporter-Digest is founded.
1964: BCLS awarded a chapter of the "Order of the Coif," the National Law School Honorary Society.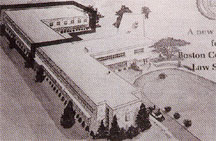 More Hall Proposed addition was never built
1968: Legal Assistance Bureau founded.
1969: The faculty vote to award a J.D. to graduates rather than a LL.B.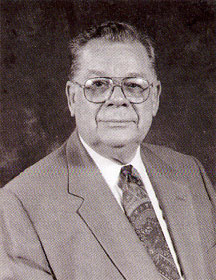 Richard G. Huber, Dean, 1970-1985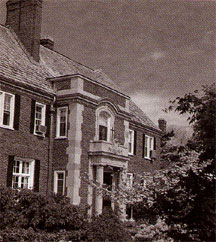 1975: BCLS moves to its current facilities at the Newton campus.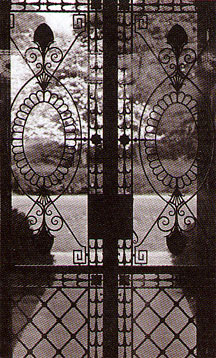 1980: Henry E. Foley Moot Court Room built in Stuart House.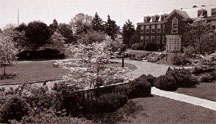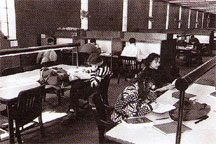 Students in the Kenny Cottle Library
1984: James W. Smit Faculty Wing dedicated. Owen M. Kupferschmid '86 founds the Holocaust/Human Rights Research Project, devoted to the worldwide study of legal responses to persecution and mass murder.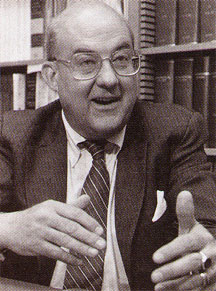 Daniel R. Coquillette, Dean,
1985-1993
1985: BCLS Black Alumni Network founded to support the school, to support black students in the law school community, and to further their professional development.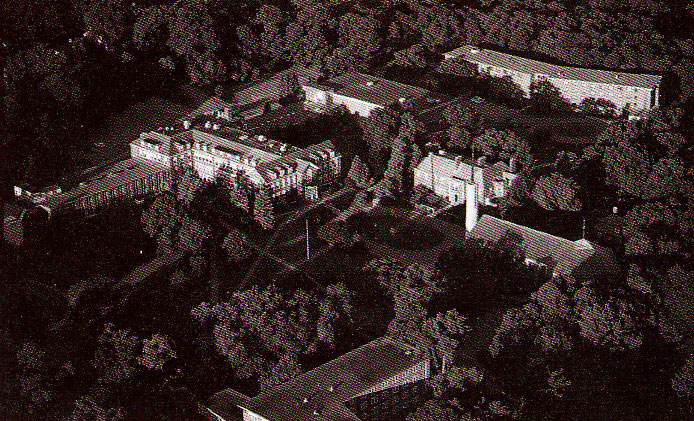 1996: The four-story, $16.4 million law library opens, offering students the lates in information technology for legal research and writing. It includes group study rooms, audiovisual resourse rooms, a legal research laboratory and a computer center.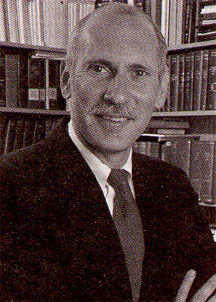 Aviam Soifer, Dean, 1993-1998
1998: An Intellectual Property Inn of Court is founded at BCLS. The Inn is chartered by the American Inns of Court Foundation.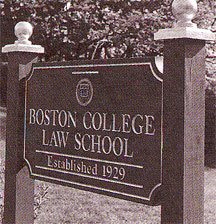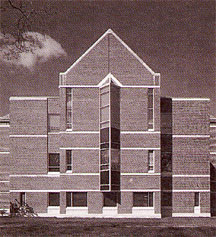 1998: BCLS wins the national J. Braxton Craven Moot Court championship and takes top honors in the best brief competition.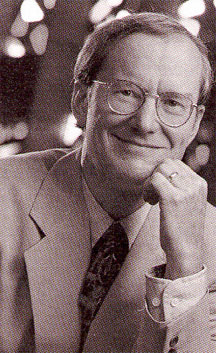 James S. Rogers, Interim Dean, 1998-1999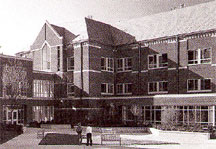 1999: The new East Wing, a $12.5 million modern classroom and faculty office building, opens for occupancy. The building includes five classrooms, 15 faculty offices, a Career Resources Library, conference rooms, a student lounge and student organization offices.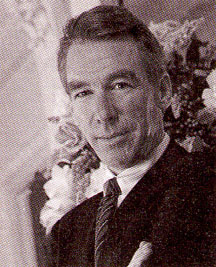 John H. Garvey, Dean, 1999-2010
2010-2011: John Garvey leaves the law school to become the 15th president of Catholic University. After a year of leadership under Interim Dean George Brown, Notre Dame professor Vincent Rougeau is hired as the new dean of Boston College Law School.
Vincent Rougeau, Dean, 2011-