The 17th-Century Practicing Common Lawyer
a video commentary by professor daniel r. coquillette
On display at the Boston College Law Library through June is a selection of rare books and other materials it has recently acquired. Many of the books on display in the Daniel R. Coquillette Rare Boom Room were likely to have been owned and used by a seventeenth-century practicing common lawyer - not necessarily a "typical" lawyer's library, but rather the library of a particularly wealthy and learned practitioner. Taken together with books donated in prior and future years, the collection when complete will form an unsurpassed working seventeenth-century law library.

As part of a working lawyer's library, these books were not intended merely to decorate a lawyer's shelf. They were designed to be useful, and to make the law and legal procedure accessible to lawyers of the time. In the seventeenth century, English lawyers grappled with the developing law of contracts, commercial law and the new area of environmental protection. Many of the works on display here reflect these areas of study and practice.

The seventeenth-century books on exhibit are complemented by eighteenth- and nineteenth-century books and legal documents that show the continuity of Anglo-American legal theory and practice over the centuries.

As in years past, once again the Boston College Law Library is indebted to generous faculty members and friends who have donated many of the works displayed here and others as well. The Boston College Law School and the Law Library are grateful to Professor Daniel R. Coquillette for continuing to donate his remarkable collection of rare law books, and to Robert E. Brooker III for his generous donation of early American legal and land use documents.

The exhibit was curated by Karen Beck, Curator of Rare Books and Legal Information Librarian.
View the videotape of Professor Coquillette talking about the seventeenth-century law books he donated. (RealPlayer is required to view the video.)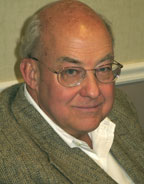 J. Donald Monan Professor of Law Daniel R. Coquillette
Professor Coquillette teaches and writes in the areas of legal history and professional responsibility.