The Impact of the GI Bill on Legal Education
a case study of boston college law school, 1949-1959
Monan University Professor (and 75th Co-Chair) Daniel Coquillette calls Brandon Bigelow one of his best students and research assistants. "He has been a major help in preparing The Legal Papers of Josiah Quincy, Jr., my latest project," Coquillette says. "The topic of the GI Bill had an obvious appeal to Brandon, who is a veteran himself, serving as an officer in the Navy."
Bigelow wrote the paper in 2000, and graduated from BC Law in 2001. He is an Associate in Bingham McCutchen's litigation area. Before joining the firm, he clerked for Associate Justice Martha B. Sosman of the Supreme Judicial Court of Massachusetts. He was editor-in-chief of the Boston College Law Review during his third year of law school, and served as a surface warfare officer in the United States Navy from 1994 to 1998.
Bigelow's paper is an often-riveting account of the radical changes that swept through legal education in the years immediately following World War II, as great numbers of returning GIs took advantage of the money available to them to return to school. Bigelow writes specifically of the impact this had on Boston College Law School, which at the time was still trying to recover from a dwindling student body due to the war itself. He also discusses the closing of the night school, and the increased financial burden faced by students as tuition continues to increase.
Read the paper online now. Part One: Introduction
(The full text of the paper can be found at the link above, without footnotes: if you wish, you may download a footnoted version of Brandon Bigelow's paper by clicking here)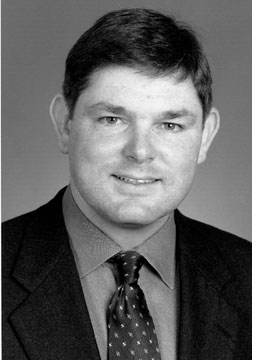 Brandon Bigelow, class of 2001
EDUCATION
• Boston College, Juris Doctor, magna cum laude, 2001

• Cornell University, Bachelor of Arts, cum laude, 1994