English Department
boston college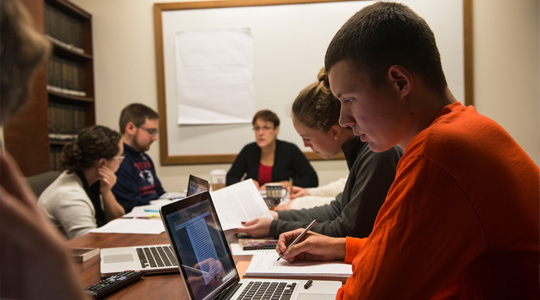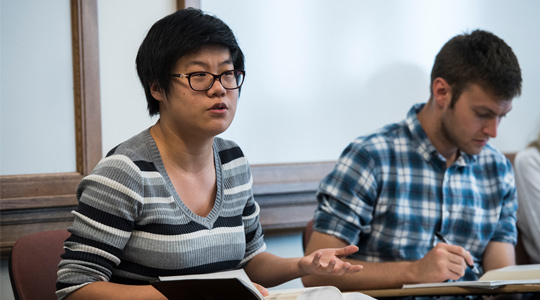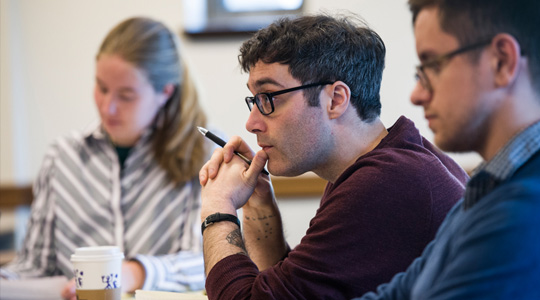 Why Study English?
A cornerstone of BC's thriving program in liberal arts, English engages with diverse literary traditions, past and present. Distinguished by excellence in teaching and small classes, the department helps students at all levels—freshmen to Ph.D. candidates—hone critical and creative skills to take with them into future careers.
For opportunities and news about the changing role of the major, see English Now
News and Updates
The Power of Poetry: A petition at Yale University signifies that now is the time to teach new kinds of poetry--and to teach the old kinds in new ways, writes Assistant Professor of English Eric Weiskott.
Inside Higher Ed
*******
Update from Joycestick! Check out the
in-game footage for our first four concept scenes for JoyceStick, our virtual reality realization of "Ulysses": the modern library, the second floor of the Martello tower, Sandycove beach, and the Paris Cafe. We're busy adding our soundtrack, object models, animations, and "gamifying" our storyboards to make the scenes come alive in VR. Watch out here for further updates from our marketing team -- Julia Appicelli, Kelsey Trimm, Emaad Ali, and Liam Weir.
*******