English Department
boston college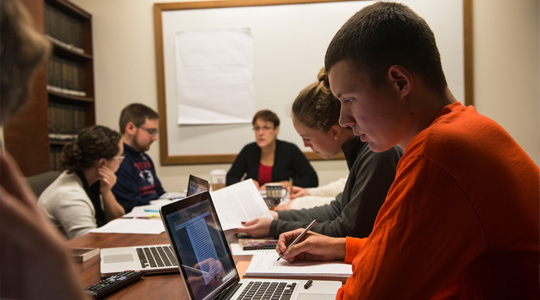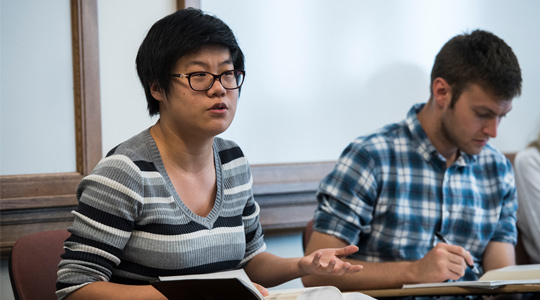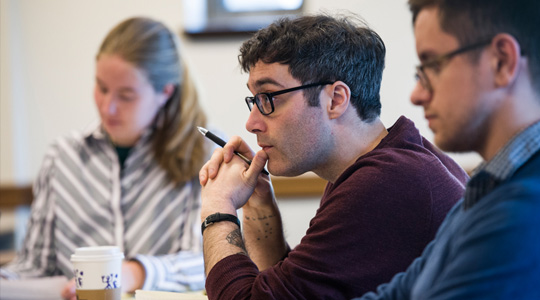 Why Study English?
A cornerstone of BC's thriving program in liberal arts, English engages with diverse literary traditions, past and present. Distinguished by excellence in teaching and small classes, the department helps students at all levels—freshmen to Ph.D. candidates—hone critical and creative skills to take with them into future careers.
For opportunities and news about the changing role of the major, see English Now
News and Updates
Joycestick: A Gamifiction of Ulysses
An author as prescient as Joyce deserves an approach as adventurous as we dare.
This autumn, an English class led by Professor Joe Nugent designs their own Digital Humanities Joycean project using all the imaginative and technical skills they can muster.
Follow their progress
Lines As Fine As Charlotte's Web
On the 20th anniversary of the death of Garth Williams, a leading illustrator during what many consider to be the golden age of children's literature, Professor of English Elizabeth Kowaleski-Wallace reflected on his contributions in a piece for Boston Globe "Ideas." She and her husband, Associate Professor of English James Wallace, are co-authors of a new biography of the artist.
Events
Rosemarie Garland-Thomson
Disability Bioethics: Toward Theory and Practice
Thursday, November 3, 2016 at 7:00 p.m.
Murray Function Room, Yawkey Athletic Center
______________________
Endeavor 2017 - The Liberal Arts Advantage for Sophomores
January 11–13, 2017
Registration Opens October 1st!