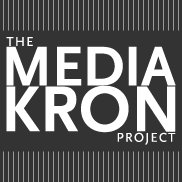 timeline
December 1, 2011 Deadline for application
January-March 2012 Site visits and selection process
March-April 2012 Partnering institutions selected
April-May 2012 Project kick-off meeting with TMKP community
June-August 2012 Develop projects
Fall 2012-Spring 2013 Implement MediaKron sites in courses
May 2013 Showcase MediaKron sites

The Davis Educational Foundation Grant has been extended. TMKP Partners will continue to produce and implement projects through May 2014.

The grant was received from the Davis Educational Foundation established by Stanton and Elisabeth Davis after Mr. Davis's retirement as chairman of Shaw's Supermarkets, Inc.
tmkp@bc.edu 617-552-6576
© 2013 The Trustees of Boston College.