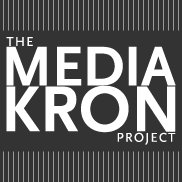 press
Please find press releases regarding TMKP listed below.
The Boston College Chronicle previews the 2013 eTeaching Day with emphasis on The MediaKron Project.

Townsend Humanities Lab at University of California, Berkeley posted a write-up about The MediaKron Project.
We're proud to share a Boston.com article that talks about our work on The MediaKron Project.

BC's proprietary MediaKron technology sets standard for eTeaching and digital scholarship
CHESTNUT HILL, MA (June 6, 2012) – Boston College is expanding access to its proprietary MediaKron digital instruction platform to faculty at six other colleges and universities, creating the most extensive educational technology initiative in the University's history.

Following a nation-wide request for proposals, BC's Office of Academic Technology invited faculty from six universities to use MediaKron's unique technology to explore and create dynamic multi-media course content.
The grant was received from the Davis Educational Foundation established by Stanton and Elisabeth Davis after Mr. Davis's retirement as chairman of Shaw's Supermarkets, Inc.
tmkp@bc.edu 617-552-6576
© 2013 The Trustees of Boston College.