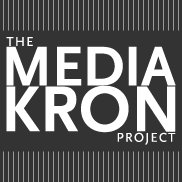 Content on Your Site: inline editing

What is Inline Editing?

MediaKron's Inline Editing feature allows fast and simple changes to site components. Rather than editing homepage, topic, and item pages in Manage Project/Add Content, users can edit directly on the front end of the site. Inline Editing allows users to see edits as they are made on the screen where the changes will take place.

Which site components can be changed via Inline Editing?
-Homepage: Title and Description

-Topic Pages: Title, Description and Image

-Item Pages: Title, Description, Image, PDF (if applicable), Topic, Tags, and Timeline

Who can use Inline Editing?
Contributors, Editors, Instructors, and Administrators can use Inline Editing. Instructors, Editors, and Administrators can edit any of the components that are available in Inline Editing. Contributors can edit any Topic Pages, and all Item Pages that they have authored.
Turning Inline Editing On and Off
On the top of every MediaKron site (directly below the site name), there are three buttons: Edit, Compare, and HIstory.
To turn Inline Editing on, simply click the Edit button. When
Inline Editing is enabled, a message will appear like the one
here in green, and the background color of the screen will
darken. Any component that can be edited will be highlighted.
The user can navigate between pages when Inline Editing is
active.

To turn Inline Editing off, activate the same button that enabled editing, now labled Exit.

Using Inline Editing
When Inline Editing is active:
-Titles and Descriptions on pages can be edited by entering the changes and activating SAVE. Alternately, if the user decides not to make changes to a title or descripion, select CANCEL.
-Images can be edited or added by clicking the "pencil icon" on a Topic or Item page and choosing an image file from the hard drive.

-PDFs can be edited by hovering over the thumbnail. A Change Document button will appear, and the user can choose a new PDF from their computer. Click SAVE when finished.

-Items can be reassigned to new topics from the dropdown list of Topics.

-Tags can be added or deleted using the "plus" or "checkbox" buttons.

-The item timeline can be edited by activating the timeline stamp, choosing a new start and/or end date. Click SAVE when finished.

The grant was received from the Davis Educational Foundation established by Stanton and Elisabeth Davis after Mr. Davis's retirement as chairman of Shaw's Supermarkets, Inc.
tmkp@bc.edu 617-552-6576
© 2013 The Trustees of Boston College.