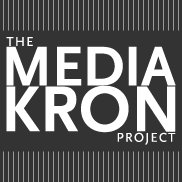 Content on Your Site: annotating images

What are Annotated Images?
MediaKron's annotated image feature allows instructors to create notes highlighting specific details of an image. In notes view, users can mouse over boxes to see text that elaborates on an image's content.
To Create Annotated Images in your MediaKron Site

[1] Upload Image: Select Image as the item type on the Add Content screen.
[2] Enter the Title of your image and the Topic under which the image will be organized. Click Choose File, choose an image from your hard drive, and then select Open (This file must be less than 10 MB and in a .png, .gif, .jpg, or .jpeg format).
Fill out the other image fields as you would for a normal image, and enable the image on the timeline or map if you so desire. Please see the Image documentation for further assistance.


NOTE: any fields with red asterisks are required.

[3] When you have finished filling out the image fields and would like to upload the image, click "Save."


NOTE: You cannot add annotations to an image until it has been saved.

[4] Once saved, click the "Edit" tab to re-enter the edit mode.

[5] Click the "Annotation" tab.

[6] Click on the "Add Note" button.

A pop-up text field attached to a box will appear on the image.

[7] Drag the box to the location where you would like to place the note.

[8] Mouse over the edge of the box to reveal the arrow tools, and expand or shrink the dimensions of the box based on how large of an image space you want the note to cover.

[9] Enter the note's text in the space provided, and then press the check button labeled "OK."

NOTE: There is a 250-character limit for notes.
The note should now display on the image as a white box. When moused over, the note appears.

[10] Click "Save" to save the changes.

The grant was received from the Davis Educational Foundation established by Stanton and Elisabeth Davis after Mr. Davis's retirement as chairman of Shaw's Supermarkets, Inc.
tmkp@bc.edu 617-552-6576
© 2013 The Trustees of Boston College.