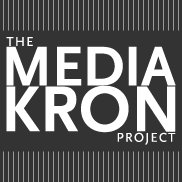 about the mediakron project
MediaKron is Boston College's web-based application developed to meet faculty members' need to easily organize digital instructional materials and to create dynamic interactive learning environments. Customized sites in MediaKron utilize a variety of features – including maps and timelines – to organize, present, and juxtapose images, video, audio and text in flexible and innovative ways.
MediaKron was created by Boston College with funding from the Davis Educational Foundation. Boston College is expanding MediaKron's usage across higher education institutions in order to form a learning community to enable the tool to become self-sustainable and serve as a conduit to innovation and digital scholarship for faculty and students.
Boston College selected six external higher education institutions to produce two projects each to participant in the MediaKron Project.
Click here to see our Call for Proposals.
The grant was received from the Davis Educational Foundation established by Stanton and Elisabeth Davis after Mr. Davis's retirement as chairman of Shaw's Supermarkets, Inc.
tmkp@bc.edu 617-552-6576
© 2013 The Trustees of Boston College.