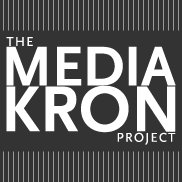 MediaKron is an online tool for presenting and exploring multimedia course content. It provides an easy way for instructors to upload and organize a variety of instructional materials and enables students to explore this content from a web browser.

To find out more about TMKP, please fill out our contact form and we will be happy to answer any questions that you may have.
Boston College is expanding MediaKron's usage across higher education institutions in order to form a learning community.
Boston College has selected six external higher education institutions to produce two projects each to participate in The MediaKron Project. View the Call for Proposals.
The grant was received from the Davis Educational Foundation established by Stanton and Elisabeth Davis after Mr. Davis's retirement as chairman of Shaw's Supermarkets, Inc.
tmkp@bc.edu 617-552-6576
© 2012 The Trustees of Boston College.