Nursing, Health Care Sources at Boston College
office of news & public affairs

Ann Wolbert Burgess
Professor, Psychiatric/Mental Health Department
Connell School of Nursing
The impact of trauma on victims; forensic nursing; cyberstalking; Internet sex crimes; abuse in nursing homes; serial offenders; links between child abuse, juvenile delinquency and later criminal activity. Prof. Burgess is an internationally recognized pioneer in the assessment and treatment of victims of trauma and abuse.
617.552.6133
ann.wolbertburgess.1@bc.edu
Faculty webpage

Pamela Grace
Associate Professor, Adult Health Department
Connell School of Nursing
PhD University of Tennessee
Medical ethics; nursing ethics, justice and advocacy in healthcare.Prof. Grace is a critical care nurse and a primary care nurse practitioner. She is a nurse scientist at the Munn Center for Nursing Research at Massachusetts General Hospital. She also serves on the Human Research and Investigation Committee of Newton-Wellesley Hospital and on Beacon Hospice's Ethics Committee. Recipient of a Fulbright Senior Scholarship grant.

617-552-1246
gracepa@bc.edu
Faculty webpage

Judith Shindul-Rothschild
Associate Professor, Psychiatric/Mental Health Department
Connell School of Nursing
Ph.D. Boston College
Health care policy and finance; nursing labor issues; staffing and quality of care; managed care; use of unlicensed assistive personnel in hospitals; consumers' health care rights; health care reform. Registered nurse and author or co-author of numerous articles and opinion pieces on managed care and health care reform. Served on several committees on health care financing for the Massachusetts Nurses Association and American Nurses Association. Conducted a survey of Massachusetts registered nurses which indicated a decrease in the quality of care in hospitals from 1989 to 1994, under managed care financing. Recipient of the 1999 Excellence in Academic Nursing Education Award, District V, Massachusetts Nurses Association. Appointed member of the American Nurses Association's expert panel on Principles for Staffing in Acute Care Hospitals. Courses have included: "Systems of Psychotherapy"; "Advanced Psychopharmacology."
617.552.4270
judith.shindul-rothschild@bc.edu
Faculty webpage

Patricia Tabloski
Associate Professor
Connell School of Nursing
PhD, University of Rochester


An expert in the sleep and care of the elderly; gerontology; normal changes of aging and common diseases of aging; agitation in the elderly; nursing homes; end of life care; palliative care; hospice. Author of Gerontological Nursing. She is certified as an advanced practice gerontological nurse and is a fellow in the Gerontological Society of America.
617-552-4065
tabloski@bc.edu
Faculty webpage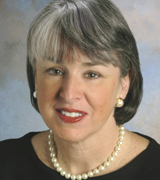 Judith A. Vessey
Carroll Professor
Connell School of Nursing
Ph.D. University of Pennsylvania
M.B.A. Johns Hopkins University
Bullying and teasing, particularly among middle school-aged children; cyber bulling; childhood pain; children with chronic conditions; economics and business practices of health care. Prof. Vessey is a certified pediatric nurse practitioner and a leading nurse researcher in the field of developmental pediatrics with a specialty in childhood pain. She co-developed CATS, Child-Adolescent Teasing Scale, to identify targets of chronic bullying.
617.552.8817
vessey@bc.edu
Faculty webpage
Barbara Wolfe
Professor, Psychiatric/Mental Health Department
Connell School of Nursing
Ph.D. Boston College
Symptoms, risk factors for, and psychobiology of eating disorders (anorexia nervosa and bulimia nervosa). She is co-author of the article "Caring for the hospitalized patient with an eating disorder." She has been published in Neuropsychopharmacology and International Journal of Eating Disorders.
617.552.1804
barbara.wolfe@bc.edu
Faculty webpage
Robin Wood
Associate Professor, Adult Health Department
Connell School of Nursing
Breast cancer screening and early detection: intervention programs with high-risk populations (older women); new media technology: computer video applications. Wood developed breast health kits for women over 60 to encourage breast self-exams and mammogram screenings. President of HealthWood, a health education consulting organization.
robin.wood@bc.edu
Faculty webpage