Economics, Workplace Issues, Retirement & Social Security Sources at Boston College
office of news & public affairs

James Anderson
William B. Neenan, SJ, Millennium Professor in Economics
College of Arts & Sciences
Ph.D. University of Wisconsin
International trade policy and the structure of general equilibrium; international trade agreements (NAFTA, GATT); economic history; economic development; globalization. Editorial board member of the Journal of International Economics and Review of International Economics. Author of the book The Relative Inefficiency of Quotas. Research Associate, National Bureau of Economic Research. Courses have included: "International Trade" and "Political Economy of Trade and Development."
617.552.3691
james.anderson@bc.edu
Faculty webpage


Donald Cox
Professor, Economics Department
College of Arts & Sciences
Ph.D. Brown University
Family issues; intergenerational transfer of wealth in the United States, Peru and West Africa; re-payment--later in life--of parental gifts of cash to children; motives for inheritances; altruism versus self-interest; financial care of aged parents by adult children; labor market issues; economic development; consumer theory. Courses have included: "Economic Psychology."
617.552.3677

donald.cox@bc.edu
Faculty webpage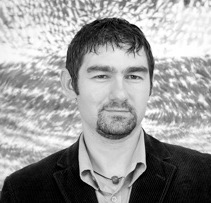 Can Erbil
Associate Professor of the Practice, Economics Department
College of Arts & Sciences

International trade; economics--specifically in the retail and health industries; emerging markets; economic and energy modeling; Turkey; political economy; educational technology. Director of Economic Modeling School and Research Fellow at EcoMod, Global Economic Modeling Network, where he is involved in research, teaching and consulting on economic modeling. Organizes and teaches workshops in countries like Singapore, Ecuador, Venezuela, Turkey, Bahrain and UAE for employees of Central Banks, Finance Ministries, International Institutions, think tanks, NGOs, as well as private businesses. Former consultant at the Boston Federal Reserve Bank. Previously with the International Trade Division of the World Bank where he conducted intensive empirical research using international data sources and delivered policy recommendations to client countries on issues such as trade policy, integration, market openness and export competitiveness. Consultant for the World Bank on projects related to international trade and health policies.
617-552-3670
can.erbil@bc.edu
Faculty website
Peter Gottschalk
Professor, Economics Department
College of Arts & Sciences
Ph.D. University of Pennsylvania
An expert in the area of poverty and income distribution; intergenerational transmission of welfare dependency; economic mobility; low-wage labor markets; relation of low- and high-wage incomes to family life and the shifts in and causes of economic inequality; social insurance and public assistance programs. Research is in the area of labor and human resource economics and includes an examination of wage trends among adult male heads of households in the 1980s; a study of women and welfare dependence during the same period; and a calculation, based on Current Population Surveys over several decades, of how many families would be rich, poor, or in between if no wives worked. Co-author of the book America Unequal; co-editor of the book Uneven Tides: Rising Inequality in America; and Changing Patterns in the Distribution of Economic Welfare and author of numerous journal articles. Courses focus on labor economics; applied econometrics; poverty and discrimination.
617.552.4517
peter.gottschalk@bc.edu
Faculty webpage

Brad Harrington
Executive Director, Boston College Center for Work & Family
Associate Research Professor, Carroll School of Management
Work/life balance, human resources practices and policies in organizations, career development, total quality management practices and contemporary workforce management strategies. He heads the Center for Work & Family at Boston College, the country's leading university-based research center focused on helping employers improve the lives of their employees and their families. He is a frequent keynote speaker at professional conferences and has published numerous journal articles and book chapters. He is the co-author of Career Management and Work/Life Integration: Using Self-Assessment to Navigate Contemporary Careers. He also serves on the advisory board of the International Centre of Work and Family at IESE Business School in Barcelona, Spain.
(617) 552-4544
harrinb@bc.edu
Faculty webpage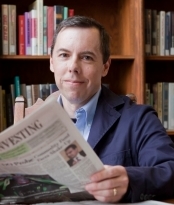 Peter Ireland
Murray and Monti Professor of Economics


Peter Ireland's areas of research interest are macroeconomics and monetary economics, both nationally and worldwide. Widely published in financial and economic journals, Ireland is a research associate with the National Bureau of Economic Research, a member of the Shadow Open Market Committee, and part of the Federal Reserve Bank of Boston's Research Department Academic Advisory Panel.

Alicia H. Munnell
Drucker Professor of Management Sciences
Carroll School of Management
Director, Center for Retirement Research at Boston College
Ph.D. Harvard University
Social Security; public and private pensions; retirement financial planning; 401(k)s. A former member of the President's Council of Economic Advisers and former assistant secretary for economic policy in the US Treasury Department, where she contributed to nearly every aspect of Administration policy. She also served as senior vice president and director of research at the Federal Reserve Bank of Boston. She is the author, co-author or editor of numerous books, chapters and journal articles on economic issues, including Coming Up Short: The Challenge of 401(k) Plans, and has provided expert testimony to US Senate and House Legislative Committees on many occasions. Director of the Center for Retirement Research at Boston College, one of two University-based centers in the United States funded by the Social Security Administration to address retirement issues. She has been appointed by the Massachusetts Legislature to lead a Blue Ribbon Panel to analyze the state's public retirement system. Courses have included: "Monetary and Fiscal Policy."
617.552.1934
alicia.munnell@bc.edu
Faculty webpage
Robert Murphy
Associate Professor, Economics Department
College of Arts & Sciences
Ph.D. MIT
International economics and finance; budget and deficits and public debt; inflation; interest rates; unemployment; trade deficits and surpluses; exchange rates and general issues related to the value of the dollar. Trade policies, international financial markets; oil market. NAFTA, GATT. Served a one-year appointment in the Clinton Administration as a senior economist on the Council of Economic Advisers; in that role, served as editor of the weekly economic briefing of the president of the United States. Courses have included: "Macroeconomic Policymaking"; "International Finance."
617.552.3688
robert.murphy@bc.edu
Faculty webpage

Harold Petersen
Associate Professor, Economics Department
College of Arts & Sciences
Ph.D. Brown University
Financial markets; the stock market; housing markets; regional economic growth; the Massachusetts economy; domestic economic policy; inflation and unemployment; politics and economics; capital theory and finance; econometrics. Author of the book New York Coffee and Sugar Exchange: Its Role in the Marketing of Sugar. Courses have included: "Capital Theory and Finance" and "Business as a Calling." Affiliations include the National Association of Forensic Economists and the Massachusetts Association of Assessing Officers.
617.552.4550
harold.petersen@bc.edu
Faculty webpage

Marcie Pitt-Catsouphes
Director, Sloan Center on Aging & Work
Associate Professor, Graduate School of Social Work
Ph.D. Boston University
Olderworkers/baby boomers, flexible work options, aging, and work and family. She has conducted studies about workplace culture, supervisor-employee relationships, and the adoption of innovative employee policies. She founded the Sloan Work and Family Research Network which provides resources about working families to business leaders and state legislators as well as to academics around the world. She is a Research Fellow of the Work & Family Roundtable, a corporate membership group organized by the Boston College Center for Work & Family.
617-552-4033
pittcats@bc.edu
http://agingandwork.bc.edu/show_investigators_13
Joseph Quinn
Professor
Ph.D., Massachusetts Institute of Technology
Economics of aging; trends in retirement, Social Security and pensions; aging workforce; labor economics. Former co-chair of the Technical Panel on Trends and Issues in Retirement Savings of the President's Social Security Advisory Council. Served as a member of the Massachusetts Governor's Council on Economic Growth and Technology and Task Force on Tax Policy and Capital Formation; member of the Board of Governors, Foundation for International Studies on Social Security. Courses have included: "Aging and Social Policy."
617.552.2393
joseph.quinn@bc.edu
Faculty webpage

Fabio Schiantarelli
Professor, Economics Department
College of Arts & Sciences
Ph.D. London School of Economics

Domestic monetary policy; the Italian economy; European Community; financial liberalization in less-developed countries. He has served as consultant on a number of projects to the World Bank, the Inter-American Development Bank, and the Federal Reserve Board of Governors/Division of International Finance. He was co-organizer of a conference on "International Perspectives on the Micro and Macro Implications of Financial Constraints" held in Italy. Courses have included: "Econometrics"; "Monetary Economics"; "Labor Economics."
617.552.4512
fabio.schiantarelli@bc.edu
Faculty webpage
Richard Tresch
Professor, Economics Department
College of Arts & Sciences
Ph.D., Massachusetts Institute of Technology
Fiscal economics; public sector; government spending and tax issues; state/local spending; tax issues; welfare economics. Past recipient of the Massachusetts Professor of the Year title awarded by the Carnegie Foundation for the Advancement of Education. Author of several textbooks, including Principles of Economics and Public Finance: A Normative Theory. Courses have included: Principles of Economics, Public Finance, Welfare Economics.
617.552.3671
richard.tresch@bc.edu
Faculty webpage