Legal Expert: Donor-Advised Funds
office of news & public affairs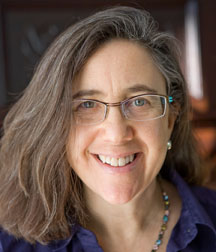 Ray Madoff
Professor, Law School
(617) 552-0926 (o);
(617) 694-2808 (cell)
madoffr@bc.edu

Professor Ray Madoff 's areas of expertise include will contests, philanthropy, charitable deduction, estate taxes, inheritance laws, tax policy and wealth inequality, estate planning, rights of the dead, along with rights of privacy and publicity. A regular commentator on a number of these topics, Professor Madoff has appeared on national radio shows (On Point, Talk of the Nation, All Things Considered, Here and Now, and Marketplace). She has been quoted by national entities like The New York Times and Wall Street Journal, while publishing numerous op-eds in the New York Times, Washington Post, Los Angeles Times, Bloomberg Views, and the Boston Globe. She's the author of Immortality and the Law: the Rising Power of the American Dead, which looks at how American law treats the interests of the dead and what this tells us about our values for the living. Professor Madoff was featured in the Chronicle of Higher Education: "5 Minutes With: A Law Professor on the Property Rights of the Dead." She is also the lead author of Practical Guide to Estate Planning, and has written in a wide variety of areas involving property and death.

*******************
10-22-14

The Top 10 list of the nation's charities is out and a third of the list is made up of charitable organizations that don't actually perform any charitable work. Instead, they are made up of Donor-Advised Funds (DAFs), financial mechanisms that allow tax deductions without ensuring the money is ever used for charitable purposes.
"We've seen a rise of donor advised funds happen over the years but what's happened now is there's a been a critical shift in philanthropy," says Boston College Law Professor Ray Madoff, who is one of the nation's leading experts on donor-advised funds. "If you look at the biggest recipients of charitable dollars, donor advised funds are all over the place. The three large financial houses, Fidelity, Schwab, and Vanguard, are all listed in the top ten charities for 2014. In addition, Silicon Valley Foundation is also listed in the top ten and they too are primarily donor-advised funds. Even the number one organization on the list, the United Way Worldwide, which looks like a traditional charity, turns out a significant portion of their contributions are also held in the form of donor-advised funds."
DAFs were first introduced in the 1930's, but the world changed in 1991 when Fidelity Charitable became the first commercial sponsor of DAFs. Since then, DAFs have enjoyed a rapid growth to more than $45 billion today. They have been called deduction giving machines because they offer immediate benefits to the people giving – tax deductions – but don't force the financial entity holding the fund to ever distribute the money. While DAFs are increasingly being used by the wealthy, Madoff says they affect everyone.
"Any organization that you care about now has to jump through all sorts of extra hoops in order to get the charitable dollars that they need to operate," says Madoff, who has written extensively on donor-advised funds after years of research. "If you support a local food bank, now that food bank has a harder time getting resources because the federal government is giving away tax benefits for money that does not get committed to charity. Those funds going into donor-advised funds would otherwise be available for your local food bank, hospital, education institution, museum, whatever institution you care about now has to fight that much harder to get the money."
Media Note:

Contact information for additional Boston College faculty sources on a range of subjects is available at: /offices/pubaf/journalist/experts.html
Sean Hennessey
Associate Director
Office of News and Public Affairs
Boston College
sean.hennessey@bc.edu
(617) 552-3630 (office)
(617) 943-4323 (cell)