Catholic Schools, Religious Education Sources at Boston College
office of news & public affairs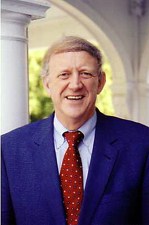 Thomas Groome
Professor of Theology and Religious Education
School of Theology & Ministry
Ed.D. Columbia Teachers College
Ph.D. Columbia University/Union Theological Seminary
General issues of church, theology and religious education; Catholic education. Author of the books What Makes Us Catholic: Eight Gifts for Life and Educating for Life: A Spiritual Vision for Every Teacher and Parent. Author of textbooks, including a series titled Coming to God, used in elementary and secondary religious education.
617.552.8449
thomas.groome@bc.edu
Faculty website

Joseph O'Keefe, SJ

Professor, Lynch School of Education
Director, Center for Ignatian Spirituality

Catholic schools in America; global Catholic education; urban education. Appointed by the US Secretary of Education to the National Assessment Governing Board, representing non-public schools.

(617) 552-8426
okeefejo@bc.edu
Faculty webpage

Patricia Weitzel-O'Neill
Executive Director
Roche Center for Catholic Education
Lynch School of Education
PhD, St. Louis University
Former superintendent of schools for the Archdiocese of Washington; Catholic schools.
617-552-4187
weitzelo@bc.edu