Expert Source: Bullying
PROFESSOR JUDITH VESSEY, CONNELL SCHOOL OF NURSING, BOSTON COLLEGE: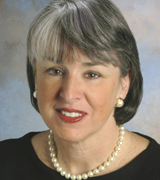 "Most bullying doesn't take place in the classroom, but in less structured settings such as the hallway, the bus stop, or the locker room. Schools need to be appropriately resourced to handle bullying. That would include at least a school nurse in every building, and, ideally, a school counselor as well, who have been trained in this area. You need early identification of children who are at risk and plans to help change the behavior of children who bully. In our research, students have repeatedly told us that they want adults to take action, but at the same time are often reluctant to disclose bullying situations."
Judith Vessey is the Leila Holden Carroll Professor in the Connell School of Nursing. She has done extensive research on bullying and teasing and its effects on the psychological and physical health of children and adolescents. Vessey is a certified pediatric nurse practitioner and co-developer of a system to identify targets of chronic bullying.
Direct Contact:
Office: 617-552-8817
cell: 781-974-8513
email: vessey@bc.edu
Note to media: Contact information for additional Boston College faculty sources on a range of subjects is available at: /offices/pubaf/journalist/experts.html
---------------------------------------------------------------------
Reid Oslin
Boston College News & Public Affairs
Main Office: 617-552-3350
Direct: 617-552-3630