Boston College's Center for Human Rights and International Justice receives $197K grant
funding to advance research and education on forced migration
Contact:
Office of Public Affairs
617-552-3350
CHESTNUT HILL, MA (July 2009) – The Center for Human Rights and International Justice at Boston College has received a two-year, anonymous grant for $197,000 to fund the center's initiative to address the rights of forced migrants and refugees in collaboration with practitioners.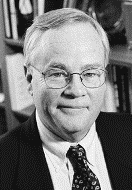 Rev. David Hollenbach, SJ
The grant will support CHRIJ programs designed to advance human rights education and research on forced migration. In particular, it will expand engagement with practitioners, including the Jesuit Refugee Service and other human rights organizations working with migrants and refugees across the world.
"I have strong confidence that this grant will enable to center to continue strengthening its programs. It will be particularly helpful in enabling us to enhance our collaborative work with agencies working on the ground in support of the human rights of refugees and migrants, such as the Jesuit Refugee Service and other practitioner groups," said University Chair in Human Rights and International Justice Rev. David Hollenbach, S.J., who directs the center.
Specifically, the grant will provide for:
Appointment of a Visiting Scholar who will be in residence at the center to develop practice-based research options and student placements, in collaboration with the Jesuit Refugee Service;

Hosting public lectures at Boston College on issues of humanitarian crises and practical responses;

Fellowships for advanced graduate and professional students to combine their academic study with collaborative, practice-based work with human rights practitioners; and

Graduate and undergraduate internships to assist research and practice-based learning related to forced migration.
The Center for Human Rights and International Justice at Boston College addresses the increasingly interdisciplinary needs of human rights work. Through multidisciplinary training programs, applied research, and the interaction of scholars with practitioners, the center aims to nurture a new generation of scholars and practitioners in the US and abroad who draw upon the strengths of many disciplines, and the wisdom of rigorous ethical training in the attainment of human rights and international justice. The center is built upon Boston College's deep religious and ethical tradition of service to others. For more information, visit www.bc.edu/humanrights

###