Study Abroad Confirmation Form
mapping the application process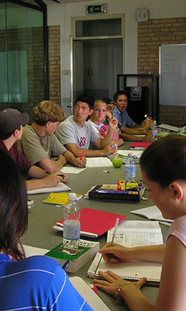 All students must complete the Final Confirmation and Clearance Form for Study Abroad. Please download, print out single-side, fill out and submit this form to OIP by the following deadlines:
Fall & Full Year 2015-2016: May 1, 2015
Spring 2016: October 9, 2015

*Please note that we cannot accept forms that are printed double-sided.
Once we receive your form, OIP will register and bill you for study abroad. This process will drop any next-term BC courses for which you may have registered. If you are not accepted yet, or are a 'conditional' student, we will wait until we receive clearance.

You need to continue to meet BC's academic, disciplinary, and financial requirements until the time of your departure, or you will risk losing your final clearance.