Configure Your Web Browser
pc instructions
To change your default email program:
Click Start > Settings > and select Control Panel (see Figure 1).

Figure 1.
Double-click Internet Options and select the Programs tab (see Figure 2).
Use the E-mail: pull-down menu to select the email program of your choice.
Click OK to save your changes and close the Internet Properties window.
Test your change by selecting Desktop compose in Campus Groups.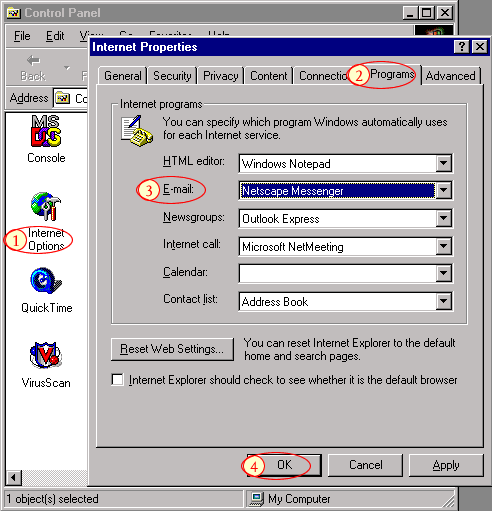 Figure 2.