Communication
research help by subject
Getting Started
Information of value in communication research can be found in a wide variety of sources. Use the links at left for quick access to some of the most frequently used communication databases.
For more detailed help, see the in-depth research guides and data sources linked to on this page. For help with your specific topic -- or with anything, large or small, connected with communication -- contact me via the contact information on the right. - Ken Liss, Communication Librarian.
News & Updates
International Newspapers in PressDisplay
PressDisplay provides same-day online access to hundreds of newspapers from around the world in full color, exactly as they appear in print. See the video guide to using PressDisplay for a quick introduction to using this valuable database.
Subject Librarian

Kenneth Liss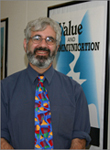 617-552-2183
O'Neill Library, Rm. 313
lissk@bc.edu
Communication Collection
Communication Department