Exhibit Highlights
burns library
From the Easter Rising to the Rise of the Irish Republic: Thomas & Kathleen Clarke and their Era
Original Exhibit Fall 2001
---
This exhibit highlights the life of Thomas and Kathleen Clarke and the struggle for Irish independence in the late nineteenth and early twentieth century. Using the Clarkes' lives as a unifying theme, the exhibit begins with the early influences of Irish nationalism on Thomas Clarke's generation: the Young Ireland Rebellion of 1848 and the rise of Irish-American nationalism. The exhibit continues with discussions of the Land War, the Easter Rising, the Anglo-Irish War, Irish Civil War, and the formal declaration of the Irish Republic, which was made official by the Republic of Ireland Act in 1949. Special attention is paid to the Gaelic Revival and the vital and often overlooked role played by women in achieving Irish independence. Featured in the exhibit are select items from the newly-acquired Thomas and Kathleen Clarke Collection, related material from the strong Irish holdings at the Burns Library, and several items graciously lent for this exhibit by the Boston Public Library. The Clarke Collection was acquired through the Gil and Kathleen Lydon Sullivan Book Fund of the Burns Library.
---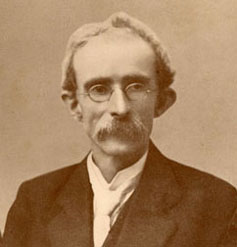 Photo of Thomas Clarke, former Fenian and member of the Irish Provisional Government. He was the first signatory of the Easter Proclamation. He was executed for his role in the Easter Rising of 1916.
---
Photo of Kathleen Clarke. She played an active role in the fight for Irish independence and was the first woman elected Lord Mayor of Dublin.
---
Political cartoon from the August 4th, 1888 Weekly Freeman in which Parnell is calling out his accusers in a suit filed by the London Times claiming to have documents linking Parnell to an organized strategy of violence and the Phoenix Park murders. The Times' documents were found to be a forgery by a Special Commission and Parnell was exonerated of all charges.
---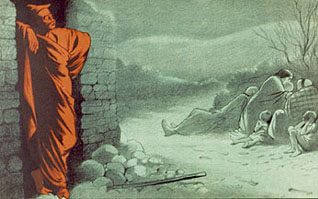 Political cartoon from the May 3rd, 1888 Weekly Freeman showing the plight of Irish tenants evicted from their homes.
---
For Further Study: The Burns Library houses an extensive collection of books and manuscript materials relating to modern Irish history and especially the Easter Rising of 1916. Contact a library staff member for details.
---
« back