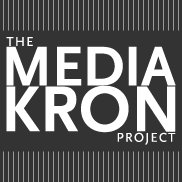 showcase
Please view a sampling of projects Boston College faculty have created using MediaKron.
African Diaspora Literature
Rhonda Frederick, English Department.
English professor Rhoda Frederick used Mediakron to assemble multimedia content related to her course on literatures of the African diaspora. The site is structured to outline the major topics and figures covered in the course, but since the subject matter ranged across multiple continents and several centuries, it was also useful to have a map and timeline to help students visualize relationships between people and events.
Albrecht Dürer: The Master Engravings
Mark O'Connor, Arts and Sciences Honors Program.
Professor O'Conner created this site to facilitated an in-depth visual analyis of Dürer's art and ideas as seen through a series of engravings. The site explicated a series of images by walking students by zooming in an several detailed views of larger images and providing commentary on what was happening in each one. The items were also tagged with keywords that allowed students to explore the images from different angles.
BC Student's Guide to Ulysses
Joseph Nugent, English Department.
Prof. Nugent used Mediakron as a prototype for what would eventually grow into the Walking Ulysses project. It allowed him to gather a variety of multimedia objects in a single place, try out a variety of organization schemes, and have students collaborate in building the content of the site.
China Pop
Rebecca Nedostup, History Department.
Professor Nedostup uses MediaKron to make visible the geographical and chronological connections among elements of Chinese culture, ranging from traditional religion to fashion to popular music.
Dante Alighieri: an interdisciplinary approach
Timothy Duket, Arts and Sciences Honors Program.
Professor Duket uses MediaKron to organize a collection of references to the Divine Comedy, including illustrations of scenes from the poem, showing the range of response in Western European culture to this classic text.
The grant was received from the Davis Educational Foundation established by Stanton and Elisabeth Davis after Mr. Davis's retirement as chairman of Shaw's Supermarkets, Inc.
tmkp@bc.edu 617-552-6576
© 2012 The Trustees of Boston College.