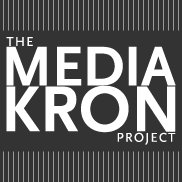 partners
Listed below are the partnering faculty and institutions for The MediaKron Project.
The following Boston College faculty will be participating in The MediaKron Project:
Art Law
Filippa Anzalone (Law School)
This MediaKron site will help students understand the evolution of art law. Key images plotted on a timeline and a map will visualize the context of art law trends.

Shakespeare Lecture Course
Caroline Bicks, Department of English (A&S)

Professor Bicks will be using MediaKron for an upcoming Shakespeare lecture course in which students will be working in groups to generate content that will be shared with the rest of the class.

A Guide to Theological Questions raised by the U. S. Civil War
Shawn Copeland, Department of Theology (A&S)

Professor Copeland will develop this MediaKron site to highlight slavery as an issue for churches. The site will feature images of key figures and documents in the emancipation movement and trace related discourse through a timeline and maps.
Professing Between Two Cultures: Faith Life and Intellectual Life in American Higher Education
Michael James (LSOE and STM)

This Mediakron site is intended as a contextual resource for students in courses on Religion in Higher Education and Catholic Higher Education. The timeline and map will trace the social and religious development of higher education in the United States.

Educational Leadership and Higher Education
Ana Martinez Aleman (LSOE)
This MediaKron site will make use of the timeline to help graduate students visualize and interact with the important events, figures, and trends in the history of higher education.

A Student's Guide to James Joyce's The Dubliners
Joe Nugent, Department of English (A&S)
Professor Nugent will use MediaKron in his advanced seminar course on James Joyce's The Dubliners. The site will provide his students a framework for gathering and organizing the content they will be collecting for an iPad app on the novel.

The Interactive Political Map of the Middle East
Franck Salameh, Department of Slavic and Eastern Languages and Literatures (A&S)
This MediaKron site will introduce students to Middle East history through a timeline spanning more than 5000 years and a collection of interactive maps that highlight important periods of political development.
Semitics in Pictures
Franck Salameh, Department of Slavic and Eastern Languages and Literatures (A&S)
This MediaKron site will focus on the historically and semantically related Semitic languages used by more than 250 million people across the Middle East and North Africa. It will use images and audio to help students build vocabulary and improve speaking, listening, and reading skills.

Learning Resources on Prenatal Development
Colleen Simonelli (Connell School of Nursing)
Professor Simonelli will use this MediaKron site in a course on Maternal/Child Health Nursing. The site will include a timeline of development stages, and a map showing global practices related to pregnancy and childbirth.

History of Fashion and Décor
Crystal Tiala and Jacki Dalley, Department of Theatre (A&S)
This MediaKron site will accompany a new course on the history of fashion and décor from the late Renaissance to the mid-20th century. It will provide a societal context and a gallery of design elements to teach visual aesthetics and role of design within cultures.

These outside institutions and their faculty will be participating in The MediaKron Project:

BOSTON UNIVERSITY

American Religious History
Christopher Evans, School of Theology
Professor Evans' MediaKron project will be used in a Graduate course on Church History in the US and an Undergraduate survey course on American Religious History. Videos, charts, and a historical timeline will be incorporated for reinforcement.
Literature and the Art of the Great Depression
Gwen Kordonowy, Writing Program

Professor Kordonowy's project will examine various artistic productions of the Great Depression era (including photography, nonfiction and possibly film). Students will choose a research project in the content area and will present media resources through MediaKron.
War for the Greater Middle East
Andrew Bacevich, International Relations

Professor Bacevich's project allows students to pose questions charting the path of Western interaction with the Islamic world from 1914 to the present. MediaKron will organize media, and serve as a place for class dialogue and to build content.
BUCKNELL UNIVERSITY
The Art of Structural Engineering
Stephen Buonopane, Engineering
Professor Buonopane's project examines the design of bridges and buildings from scientific, social, and symbolic perspectives. MediaKron will organize media by time period, location, and bridge type and will serve as a teaching resource beyond Bucknell.
Construction: Layers of a Building
Mike Toole, Engineering
Professor Toole's MediaKron project will address the pedagogical challenge of teaching about building systems that are not visible and aid students in visualizing what a completed building will look like based only on 2D CAD images.

CLARK UNIVERSITY
National Imagination
Robert Tobin, Alice Valentine, Marvin D'Lugo, Foreign Languages and Literature
Professor Tobin's project explores the concept of a national community as constructed and critiqued through literary and cinematic narratives and other cultural texts. MediaKron will aid in examining themes that help people feel they are members of nations.
Campaigns and Elections
Robert Boatright, Political Science
Professor Boatright's students examine theory and practice leading up to and during campaigns and elections by following a specific campaign. MediaKron will help identify common themes as students work with pre-populated content, as well as add their own.
DARTMOUTH COLLEGE
US Broadcast & Electronic Journalism
Mark Williams, Film and Media Studies

Professor Williams' project concentrates on specific debates, events, and individuals that impacted the history of US Journalism. MediaKron will enhance the understanding of the formats, aesthetics, economics, and industrial organization of the incorporated media.
Introduction to Hispanic Studies
Noelia Cirnigliaro, Dept. of Spanish & Portuguese

Professor Cirnigliaro's project explores major literary trends and cultural productions from the Middle Ages to the 17th century in both Spanish and Spanish-American contexts. MediaKron will visually organize media to help students understand this time period.
PROVIDENCE COLLEGE
Spanish Civilization and Literature
Dr. Edgar Mejia, Dr. Monica Simal, Dr. Roger Carmosino, Dept. of Foreign Language Studies

This MediaKron project will map novels, poems, and short stories set in Buenos Aires, Havana and Mexico, integrating both current and historical maps. Students will contribute articles, websites, images, and music related to passages to create connections.
Thomas Wilson Dorr Rebellion
Dr. Edward Andrews and Dr. Erik Chaput, History

This project will develop an online, authoritative, open access, educational resource about the Dorr Rebellion to engage in new forms of discourse. MediaKron will complement an existing website as a multimedia encapsulation spanning the entire Dorr Rebellion.
WORCESTER POLYTECHNIC INSTITUTE
Biology Teaching Lab
Michael Buckholt, Biology and Biotechnology
Professor Buckholt's project will develop student links between procedural and conceptual learning in the biology laboratory. Timelines for lab curriculum will be used along with links to necessary supplies, videos of procedures, instrumentation, and laboratory equipment.
Heal the World: Great Problems Seminar
Jill Rulfs, Biology and Biotechnology
Professor Rulfs project helps students define a need related to global health and design an intervention to address it. MediaKron will organize images, text, audio, or video from a variety of disciplines linked to a single health issue somewhere in the world.

The grant was received from the Davis Educational Foundation established by Stanton and Elisabeth Davis after Mr. Davis's retirement as chairman of Shaw's Supermarkets, Inc.
tmkp@bc.edu 617-552-6576
© 2012 The Trustees of Boston College.