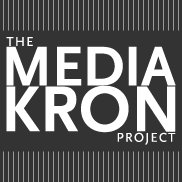 news + events

Throughout TMKP, there will be several events at which the cohort will come together:
May and June 2012 - TMKP Workshops
At the TMKP Workshops, partners will receive an orientation to the pedagogical and technical use of MediaKron, as well as to the planning and organization of content, and the project development process.

November 16, 2012 - TMKP Community Event

TMKP partners will come together for the TMKP Fall Event at Boston College on November 16th to connect, share progress on projects, and discuss pedagogical ideas around using MediaKon.
Spring 2013 - eTeaching Day
At Boston College's Instructional Design and eTeaching Services' eTeaching Day, partners will showcase their projects.
The grant was received from the Davis Educational Foundation established by Stanton and Elisabeth Davis after Mr. Davis's retirement as chairman of Shaw's Supermarkets, Inc.
tmkp@bc.edu 617-552-6576
© 2012 The Trustees of Boston College.