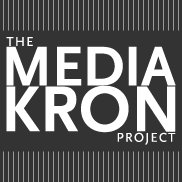 Managing Your Site: Creating a Homepage
The homepage is the first page that displays when a user visits a MediaKron site. The title, text and, image should thus represent the project or course as a whole.
Building a Homepage
To begin setting up a MediaKron site homepage, the page must be built. Begin building the homepage by selecting Manage Project from the top horizontal bar near the Site Title.
From here, select Homepage from the left sidebar or the top tab.
Select CREATE A NEW SUPPLEMENTARY PAGE.
In the editing section that opens, enter the Title for the homepage. Keep in mind that this page will become your site homepage.
If you would like to add an image to the homepage, select Choose File. Select an image from your hard drive and then select Open. This file must be less than 10 MB and must be a .png, .gif, .jpg, or .jpeg file.
In the large space provided, write the text for the homepage. Using the editing toolbar, style this text as you wish, with options like bold, italic and underlined. The copy and paste functions can be used to create the style and content for this page.
When you are finished, select Save.
Setting the Homepage
Once the Supplementary Page has been built, it must be set it as the Homepage. To do this, click on Manage Project from the vertical menu on the left. Then select Homepage.
Under MediaKron Homepage, use the dropdown menu to find and select your new homepage by Title, then select Submit.
The homepage has now been created. Select View Project or Home to see the new homepage.
The grant was received from the Davis Educational Foundation established by Stanton and Elisabeth Davis after Mr. Davis's retirement as chairman of Shaw's Supermarkets, Inc.
tmkp@bc.edu 617-552-6576
© 2012 The Trustees of Boston College.