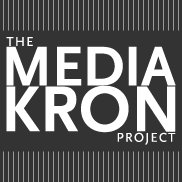 frequently asked questions
Is my project appropriate for MediaKron?
The MediaKron Project welcomes projects from a variety of concentrations. We recommend you apply and the team will be in touch soon after to let you know if the project is a good fit for MediaKron.
Can I submit a proposal for more than two projects?
Yes, you can submit more than two projects, however, the MediaKron project team will only support two projects from each institution. If you submit more than two, the team will pick the two that are most appropriate/best fit for MediaKron.
I am interested in participating in the MediaKron Project but I am not sure I can attend all of the trainings and travel. How much travel is required and is the cost reimbursed?
We expect partner institutions will come to Boston College either in person or via telepresence two to four times per year. Under the provisions of the grant we expect that our partners will pay for their travel, but Boston College will provide food while meeting on campus.
Can I have access to a MediaKron site?
Currently we are not providing access to the application, however, please visit the MediaKron website (make clickable link to www.bc.edu/tmkp/ VIDEO) to access a demo video that will take you through the interface.
Are there any licensing fees associated with MediaKron?
There are no fees associated with using MediaKron for the duration of the project (two years).
Can you explain the technology that supports MediaKron?
MediaKron is built using javascript and Drupal. The only requirement for a partner institution is access to a web javascript-enabled web browser.
Can MediaKron be accessed from both a PC and a Mac?
Yes, MediaKron can be accessed from both a PC and a Mac.

Will all MediaKron sites be hosted by Boston College?
What does the development of a MediaKron site involve? Is it something that can be done remotely?
Developing a MediaKron site can be done through an internet browser. We have created an intuitive interface which allows faculty members to add and arrange content within a MediaKron site.

What are the device limitations? Is there a mobile version?
MediaKron is accessible through a web browser. A mobile version is in the process of being developed.

Once content is loaded into MediaKron, can the content be secured to only specific users and/or courses?
Yes, access to MediaKron sites can be limited to specific users and/or students enrolled in specific course(s).
Are students able to post comments or submit feedback in MediaKron?
Yes, students will be able to post comments to individual items within MediaKron.
Can you discuss the sustainability of the project?
Over the course of the grant Boston College will be working with the partner institutions on a long-term sustainability plan.
Can I talk to someone about MediaKron to learn more?
Please refer to the MediaKron website (www.bc.edu/tmkp) to learn more about the project. Please direct your questions to tmkp@bc.edu and someone will respond within 24 hours.
The grant was received from the Davis Educational Foundation established by Stanton and Elisabeth Davis after Mr. Davis's retirement as chairman of Shaw's Supermarkets, Inc.
e. tmkp@bc.edu t. 617-552-2773
© 2011 The Trustees of Boston College.