Printing Remotely
campus technology resource center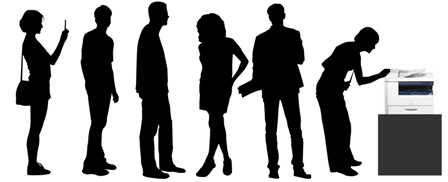 Don't wait in line to print! Configure your computer to print remotely your print jobs remain in the queue for 7 days, making it easier to print to computer labs and libraries on campus.

Remote Printing has changed in the CTRC: Remote printing changed to the new Universal Printing System on July 10, 2013. If your computer was configured for the old printing system you will need to re-configure your machine for the new universal printing system.
Please follow the new remote printing instructions by clicking on one of the links below for the following operating systems or you can visit the website at bc.edu/print
Important Notice: Students can print 500 pages per semester for free. If you print over 500 pages, you will be charged 3 cents per page to your Eagle Bucks account. Learn more about BC's student printing policy.
Print to the CTRC, Library, or other computer lab printers (remote printing):