Reminders
outlook 2007
If you do not want to receive reminders about upcoming meetings and appointments, you can change Outlook's reminder settings. To change the default reminder setting:
1. Go to Tools > Options…
2. On the Preferences tab, change how far in advance you would like to be notified of meetings and appointments. In the example below, a reminder would appear half an hour before an event.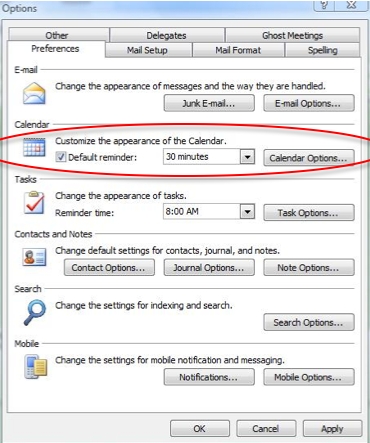 If you don't want to receive any reminders, uncheck Default Reminder.