About BC Dining
your introductory guide to dining at boston college
Welcome to BC Dining!
As a team of over two hundred full-time employees and several hundred more part-time employees, we take our motto of ever to excel in F.A.C.T. (food, attitude, customer service, teamwork) to heart in everything that we prepare for you. BC Dining is proud to be the recipient of several industry awards over the past decade that recognize our commitment to excellence in every facet of our food service operations, from our human resource practices to the food that we serve to you each and every day. In an effort to continue to set the standard for industry excellence, BC Dining spends a great deal of time throughout the year making operational decisions that will better serve you and enhance your dining experience across campus.
Here are some of the highlights for 2012-2013:
o We were very busy over the summer constructing three "On the Fly" mini marts across campus locations. They are located on the second floor of Corcoran Commons, on the third floor of McElroy and on the Newton campus in Stuart Hall. "On the Fly" mini marts offer a variety of beverages, snack foods, microwavable entrees, ice cream, and a selection of grab n go items including a variety of yogurts, cheeses and deli meats. You can pay for your items with residential dining bucks, optional dining bucks, flex plans, eagle bucks or credit cards.
o The Eagle's Nest will feature a rotation of Hillside Café sandwiches and Panini's for those of you who need a regular "fix" of your Hillside favorite.
o Wonder what happened to the Chocolate Bar? Fear not. It is moving to the new Stokes Commons and will re-open in January 2013. The new Chocolate Bar will feature custom chocolate desserts and snacks, Peet's Coffee and Tea, a line of grab n go items as well as 8 flavors of authentic Italian Gelato. In the meantime, we have opened a temporary Peet's Coffee kiosk right outside of the "On the Fly" at McElroy.
o Our bakery has also been working hard all summer to come up with tempting new cookie, brownie and cupcake recipes. Some of the new offerings include a mint ganache brownie, Heath Bar oatmeal cookie, and a chocolate dipped shortbread to name a few.
o On a healthier note, B'ean Green our vegetarian concept at Carney Dining room in McElroy is introducing an innovative veggie burger concept that features a new spicy black bean burger with a large selection of toppings. Also look for a new assortment of grains like black quinoa at B'ean Green later this fall.
o Our culinary team has also been working on dozens of new menu items that will be featured throughout the fall at all of our concepts. A few highlights are: Bahn Mi hot wrap at Carney, a rotation of Hillside sandwiches at the Nest, Cake Pops at Temptations Dessert Stations, Chicken Tikka Masala at Corcoran's Lower Live, and delicious and authentic empanadas at Stuart Dining.
o Later this fall we will introduce a new dinner concept once a week at the Faculty Dining Room. Each week we will feature the cuisine of a culinary superstar. From Food TV's Guy Fieri to Paula Dean, be sure to check out our exciting new restaurant concept with a group of your friends. It will be a night to remember. Residential meal plans are accepted. Watch our website for more information coming soon.
o If you love an occasional milk shake check out our new "F'Real" self serve milk shake machines at Lower Live in Corcoran Commons and at Carney Dining Room in McElroy. You won't be disappointed.
o We will continue to bring freshly made Sushi to you twice a week at dinner in rotating operations across campus. Check out our dining website for details on when our Sushi will pop-up most conveniently for you.
o We also added some new items to our line of grab-n-go sandwiches and salads. These include a new Hot Ham and Cheddar Cheese Pretzel Hoagie, the Chipotle Roast Beef and Cheddar Jalapeno Wrapper, and a Greek Salad with Tuna. Our extensive line of grab-n-go sandwiches and salads are made fresh each day on campus and delivered to each unit so that we can offer broader menu options to our customers on the go.
And Don't Forget:
o In light of on-going economic challenges BC Dining remains committed to providing bundled value meals available throughout the day at many locations. Our program called the $4 / $6 / $8 is meant to help you stretch your dining dollars while enjoying popular menu items. Look for these meals at Lower Live in Corcoran Commons, Carney Dining Room in McElroy, and at Stuart Dining at breakfast, lunch, and dinner.
o We care about your dining experiences and we recognize that we are only as good as your last meal. With that in mind, BC Dining hopes that you will use our "Survey on the Spot" app. It is a simple customer feedback tool that lets you instantly give us feedback and ensures a return reply from a dining manager when something fails to meet your expectation. Look for our informational table tents and posters in the dining halls, or check out the link on our website, and let us know what you think!
o The Farmer's Markets - It's BACK! - Thursdays in September and early October from 3pm to 6pm on the Corcoran Commons Plaza come and enjoy local produce from around New England.
o The Loft @ Addie's - on the second floor of Corcoran Commons. The Cafe is collaboration between BC Dining and Real Food BC students. The menu features soups, flatbread pizzas, homemade veggie burgers, crispy flatbread sandwiches, custom made salads, and delicious desserts. Menu items have been sourced locally and reflect the mission of The Loft to provide local and sustainable food options at reasonable prices. Come in and taste what eating local is all about. After all, local tastes better.
o If you like the style of frozen yogurt made popular by Pinkberry and Red Mango stop by the Temptations station at Lower Live in Corcoran Commons and try our version of this very delicious frozen yogurt treat.
o Wishing you could send a birthday cake to a friend on campus? Visit our website for "BC Gifts". There you can order a cake or a specialized gift box and have it delivered to the lucky recipient's dorm all from the comfort of your dorm room. Oh and by the way – Mom or Dad can send you a cake or a gift as well!
o BCDS created a meal plan calculator on line to help you budget your meal plan expenditures throughout the semester.
o Nutrition and Special Dietary Needs - BC Dining has had a long term commitment to meeting the individual needs of our customers. If you have food allergies, special dietary restrictions, or simply need guidance with food selections we have the resources to help you make delicious choices safely and easily. Contact us and we will connect you with qualified staff at your convenience.
Sustainability & BC Dining – we are committed to being a socially responsible dining program that is an industry leader in our purchasing and food preparation practices. To that end we support local farming and regional production efforts and give those companies first priority in all purchasing decisions. We constantly strive to decrease our impact on the environment by increasing awareness around sound and sustainable environmental practices in our dining facilities. We count on your help and support in our efforts to be more environmentally responsible. Let us know what matters to you - remember your purchasing decisions have a huge influence on what we serve and a real impact on people and the environment that sustains us daily.
As always we encourage active participation by you, our customers, in the shaping of your dining experience. We hope you will keep in touch via the web, your UGBC representatives, the student dining committee, Real Food BC, The Quality of Student Life Committee, dining comment cards, or by talking to one of our many dining managers available to answer your questions or address your comments throughout the day. The entire staff of BC Dining invites you to sample all that we have to offer as we begin a new academic year.
Bon Appétit!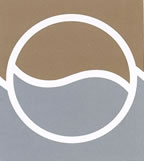 Look at all the top industry awards BC Dining has won over the past few years.