History
research help by subject
Getting Started
Valuable primary and secondary source information in history can be found in a number of the libraries' subscription databases. Some of the key resources are listed on this page.
For more detailed help, see the in-depth research guides also listed on this page. For additional assistance with your specific topic please contact me.


News & Updates
The Sixties: Primary Documents & Personal Narratives
This growing online collection includes diaries, letters, autobiographies and other memoirs, written and oral histories, manifestos, government documents, memorabilia, and scholarly commentary on this important period in American history, politics, and culture.
Subject Librarian

Kenneth Liss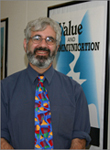 617-552-2183
O'Neill Library, Rm. 313
lissk@bc.edu
History Collection
History Department