Georges Rouault's Epistemological Modesty
Stephen Schloesser, S.J., Boston College
Date: Wednesday, October 15, 2008
Time: 12:00 PM - 1:15 PM
Location: Boisi Center, 24 Quincy Road
This year marks the fiftieth anniversary of the death of George Rouault, and Boston College's McMullen Museum is hosting an exhibit of Rouault's finest works. The exhibit highlights the many outward "masks" that Rouault loved to paint—those of circus players, prostitutes and judicial figures, as well as the iconic sainte face (holy face) of Christ, definitively symbolized by the key figure of Véronique (vera icon)—the exhibition recovers Rouault's keen sense of disjunction, unintended consequences, and ironic reversals. This irony (a sometimes bitterly satirical one) was often glossed over by a conventional piety in the presentation of his work. Join us for a fascinating presentation about Rouault and the exhibit.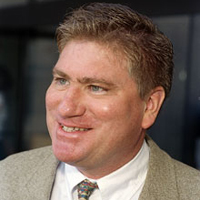 Professor Schloesser joined the faculty at Boston College in the fall of 1999. He specializes in late modern French cultural history with a special interest in the intersections between Catholicism and various modernisms. In addition to teaching both semesters of the modern history core, he teaches "20th-century Catholic Imaginations," "Celluloid Salvation" and "Modernity Confronts Catholicism, 1789-1989." He is also an adjunct professor at the Weston Jesuit School of Theology.

Professor Schloesser holds a Ph.D. in history and humanities from Standford University. He is author of many books including Jazz Age Catholicism: Mystic Modernism in Postwar Paris, 1919-1933 (University of Toronto Press, 2005) and Mystic Masque: Semblance and Reality in Georges Rouault, 1871-1958 (Boston College Press, 2008). He is currently the curator for the Mystic Masque Exhibit at the McMullen Museum of Boston College.