Legacy Giving
securities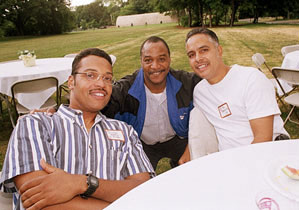 A donor who owns appreciated securities (held more than 12 months) can benefit in two ways by making a gift of securities to Boston College:
He or she will be able to claim a charitable income tax deduction for the full value of the shares. The deduction is limited to 30 percent of the donor's adjusted gross income in the year of the gift. As with outright gifts of cash, any amount exceeding the contribution ceiling can be carried forward and deducted for up to five more years.
The donor will avoid the capital gains tax that would have been due if he or she sold the shares.
Tax Benefits of Your Gifts
If you gift stocks or bonds you have owned for at least one year, you will be eligible for a deduction for the full mean market value of the security on the date that Boston College receives it. You can utilize this deduction for up to 30 percent of your Adjusted Gross Income (AGI) and carry forward any unused portion for up to five additional tax years.
Please read our transfer instructions to make a gift of securities to Boston College. Prior to transferring your securities to BC, please contact the Boston College Development Office at 617-552-4844 to let us know the name of the securities and the number of shares you will be gifting so that we may properly credit you for your gift.
Please note: Boston College's tax ID number is 04-2103545.
The information on this site is not intended as legal, tax, or investment advice. For such advice, please consult an attorney or a tax or investment professional.